Lobby Interior and Roof for Fryxell Feed and Seed
I have finally taken the Fryxell Feed and Seed kit from JL Innovative Design as far as I intend before putting it on my (as of yet not built) layout; with the exception of the porch roof and the completion of the lobby roof.  I intend to leave the final weathering and details until that time to make sure that it will fit into the scene.  As you can see in this picture I have completed the weathering on the metal portion of the roof, added an interior to the office, and completed the office roof.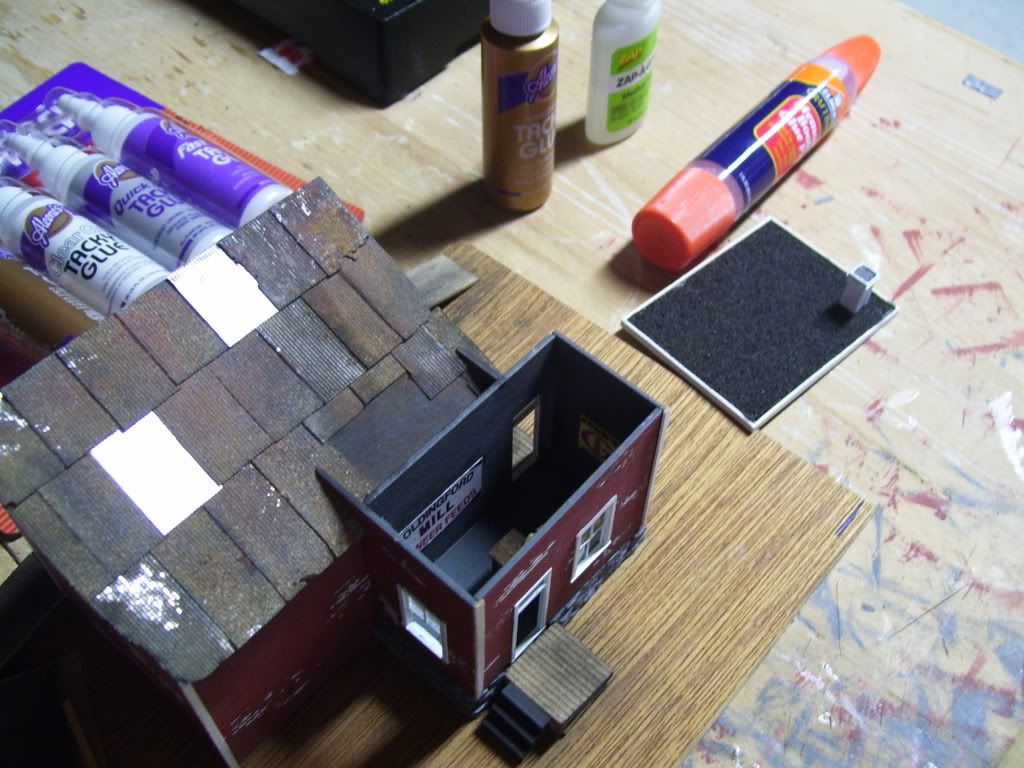 Notice how I have varied the individual pieces of the metal roof to make it look like some of the pieces have been replaced.  I used the Elmer's glue pen to attach the signs into the office.  It did leave a residue, but as this area will not be completely visible it will not be a problem.  I painted the office roof black and then used the Eileen's tacky glue to attach the gravel.