Changes to the Ice Dock for the Union Ice Company
After adding the long expanse of the ice dock on the Union Ice Company kit, I decided that I was going to extend the dock in a "T" shape to meet the building instead of just installing a ramp for the ice.  I used the template for the original ice dock to create the needed parts, though I ended up using slightly smaller material (what the hobby shop had available).
Here is a picture showing the end of the existing dock, which I added a Plastruct stairway and railings as the wood looked too "cluncky".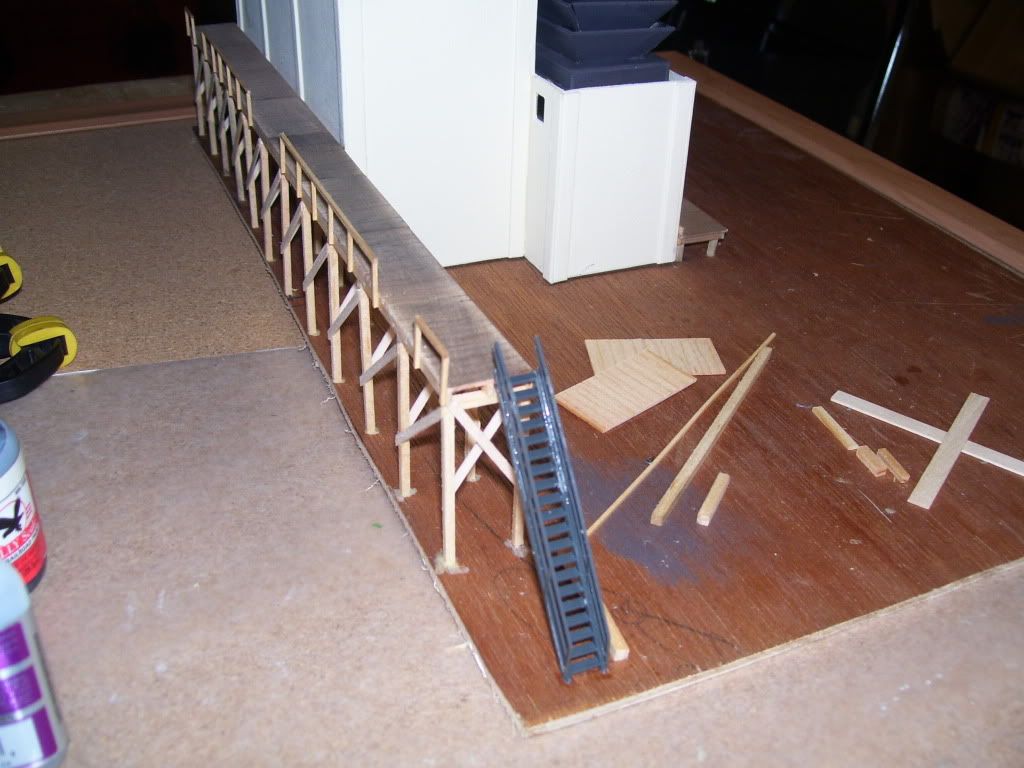 I then assembled the filler piece for the dock on the cork board and inserted the completed piece into the gap, using a bottle of paint as a weight to assist in gluing the piece into place: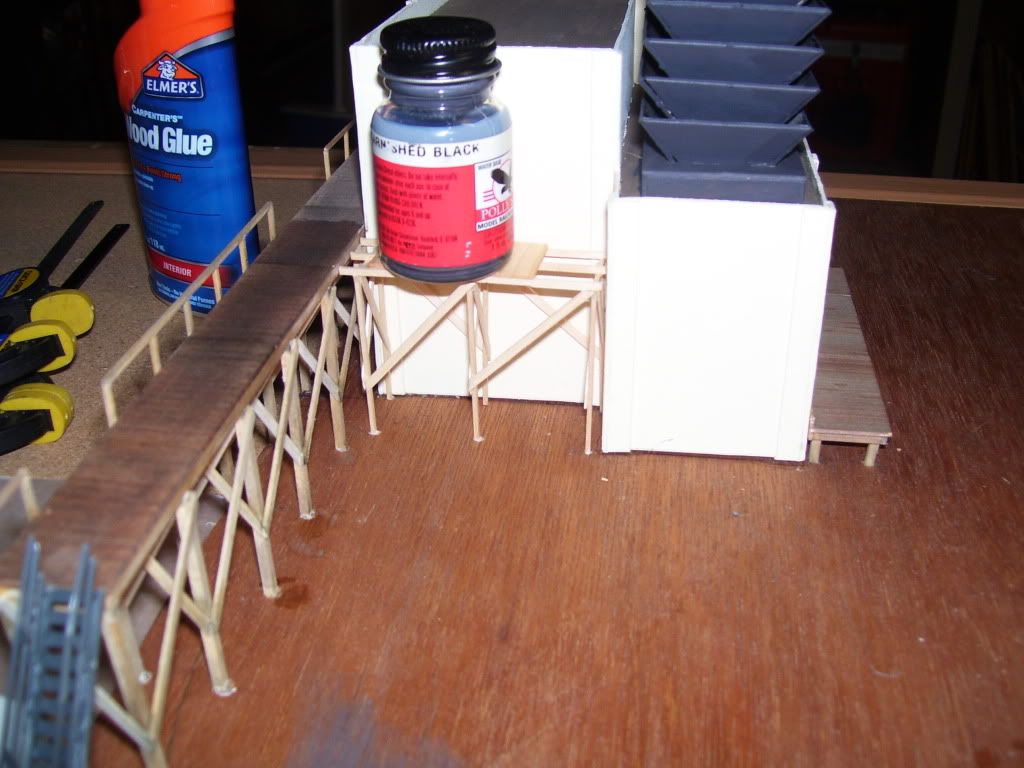 Here is the completed addition to the dock, waiting for the ice ramp and railings to be installed.  My logic behind making the change in the ice dock was to make it so that if a block was stuck, the workers would be able to walk over and fix the problem without needing a ladder.  Also I added a small ladder going up from that level to the shorter section of the roof, which I will show in a later post.