ConCor Bakery: Part 2, washing brick
After doing a little research I found a couple of different techniques, the best of which I found on the NMRA website.  This technique was to paint the walls a brick color, using an airbrush.  Once that had dried I mixed up a batch of watered down white paint.  I brushed this over the wall, covering about one third of the wall.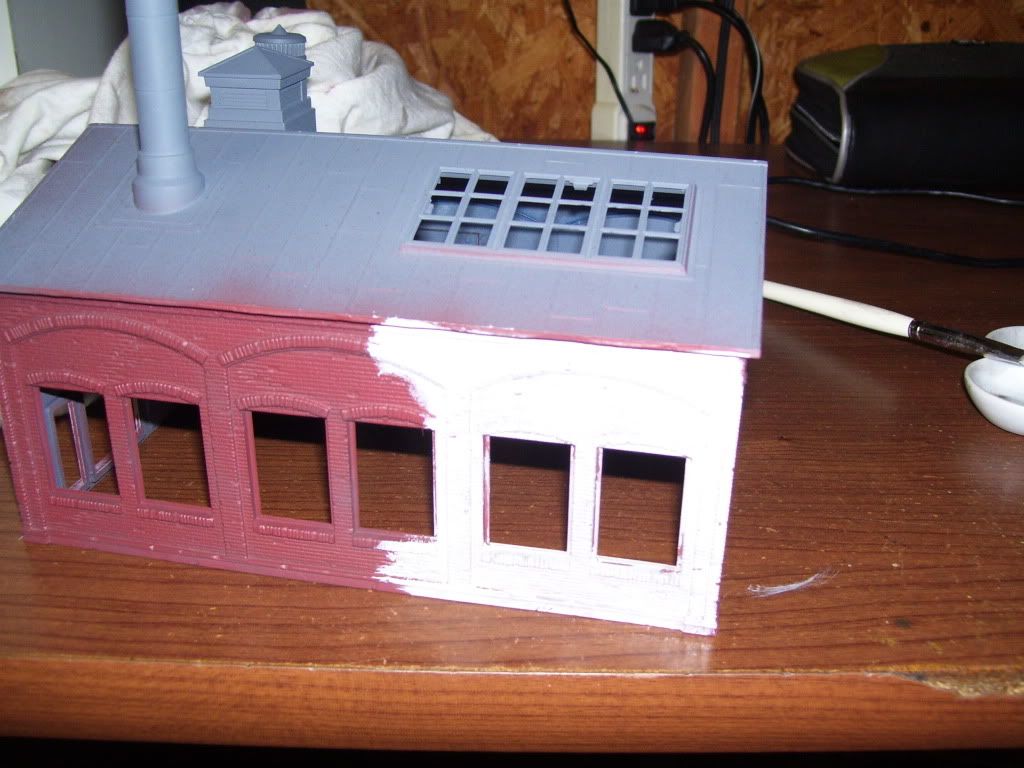 After allowing it to dry for about one minute I used a rag (an old T shirt) and wiped off the majority of the paint.  This had the affect of removing the white paint off the bricks, leaving the white in the mortar lines.  I was  very pleased with the look, especially considering how quick and easy it was.  Here is the picture of the results: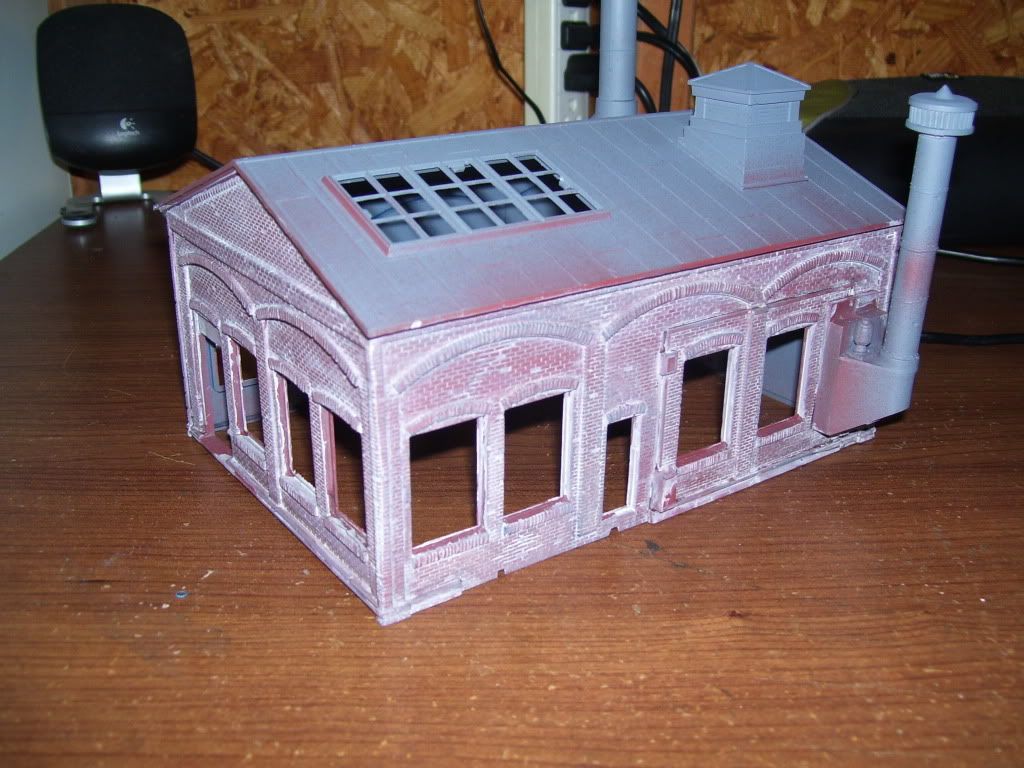 As you can see it is very bright, but I intend to airbrush and use chalk to complete the look.