Pictures from San Leandro Historic Railway Society
As I was on vacation over the Christmas holiday I did not have any time to work on any of my projects so I decided to post some pictures I took at the San Leandro Historic Railway Society while running some of my trains.
This picture shows my F7 A&B units from Proto 2000.  They were the first two models that I installed NCE decoders into, a really easy process as it was just a matter of removing the existing DC chip and plugging in the new decoder.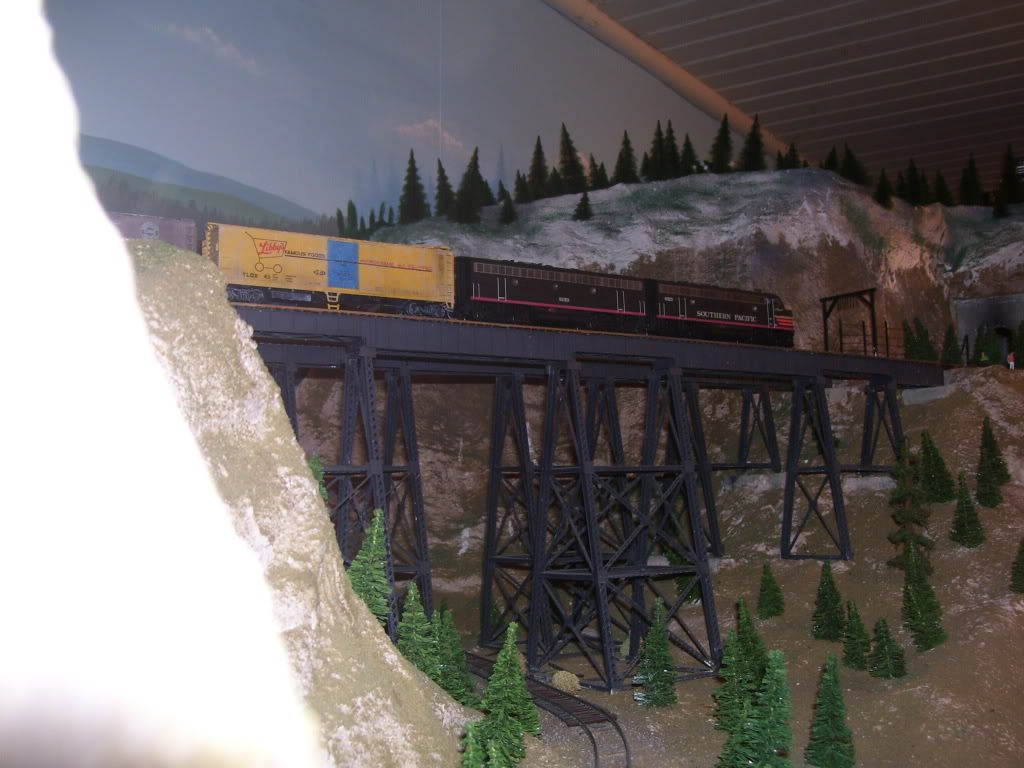 This picture shows a view of the same train heading across the top of the small helix heading towards Antelope.  Notice the weathered look of the boxcars and gondola in the picture.  This was done by drybrushing two different colors of paint, and then using pastel chalks to complete the affect.
Happy Holidays from RailroadRedux.