Review of Kato NW2 switcher
At the San Leandro Historic Railway Society's winter show I won a Kato NW2 switcher from the raffle.  I am happy to say that this model turned out pretty well, and runs nicely on DC.  Unfortunately is was very difficult to install the decoder for DCC in this model, as no room is available inside of the model.  I was forced to mill out a portion of the weight under the hood to allow enough room for a N scale decoder from NCE. On the plus side the Kadee couplers I used to replace the horn-hook style couplers included with the model slid right into the existing pockets once I assembled them.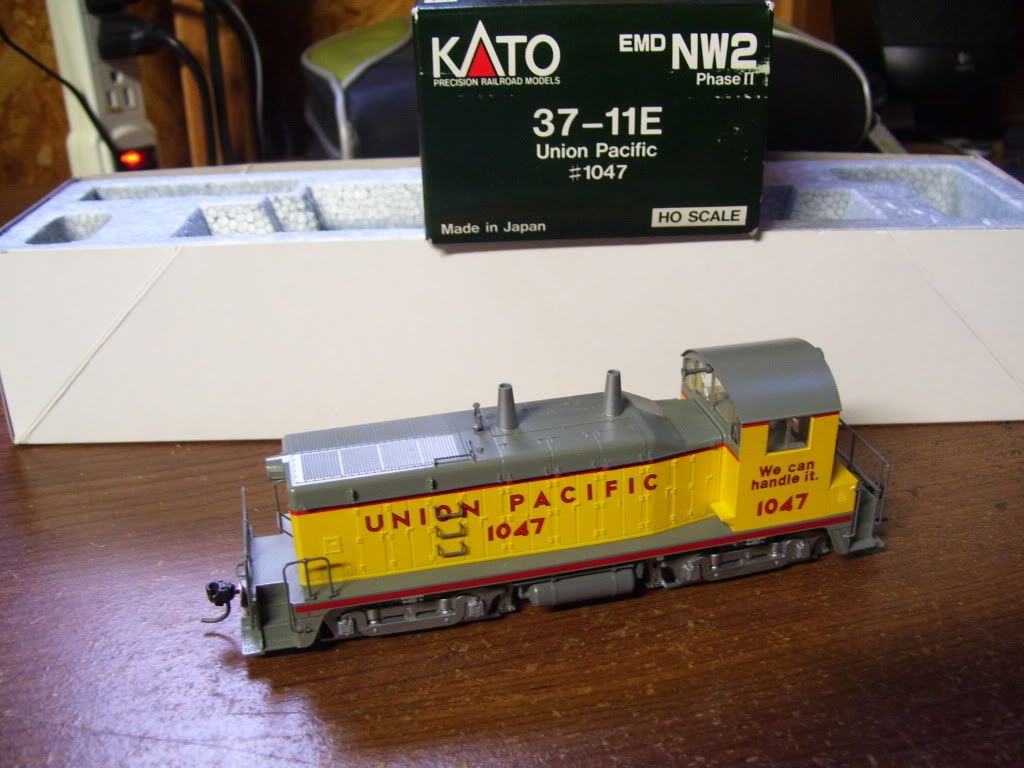 Two different options for the exhaust stacks were included, indicating the phase one and phase two (as built).  The detail parts were crisply molded and easily installed, with only minor enlarging of a couple of holes.  The directions were very clear and used diagrams of both the model and the parts sprues indicating the location for each part.  For the smaller parts duplicates were included in case of damage.  The directions stated that these parts could be just snapped into place, however I used Zap-A-Gap to make sure they would not fall out.  The lights use yellow LED's, which I admit look a little strange – and I will be changing them out eventually.
Other than the difficulty in installing a DCC decoder into this model I would have given it top marks.
Overall: 7
Provided parts: 10
Instructions: 10
Value for price: 7
Overall quality: 8