Union Ice Company: completion of Ice dock
After installing the final section of the dock I cut out and assembled the railings on the cork board.  Once these had dried I glued them onto the edge of the dock using Elmer's wood glue.  I then assembled the ramp leading down from the opening in the wall by using the provided scale lumber.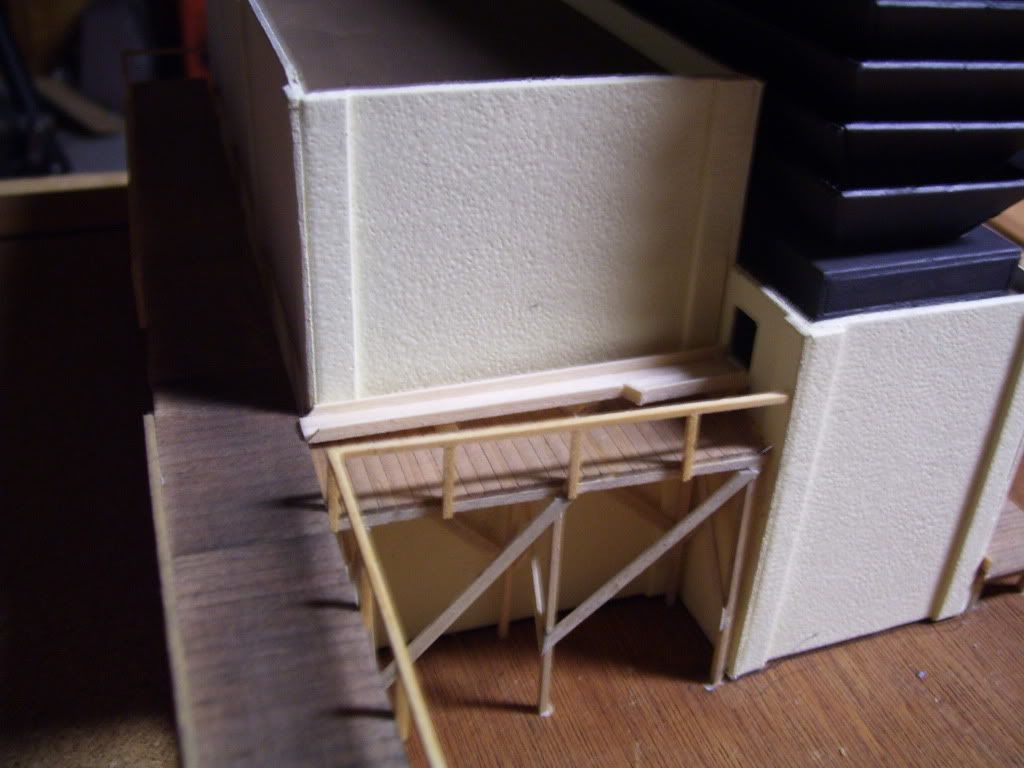 The next step was to fabricate the rest of the ice skid along the length of the dock.  Using more scale lumber I cut the pieces to length and glued directly on to the deck.  I created stops at either end using scrap pieces.  I set the blocks of "ice" on the skid to see how the final look will be.  If you look next to the opening in the wall under the cooling tower you will see where I added a ladder for roof access.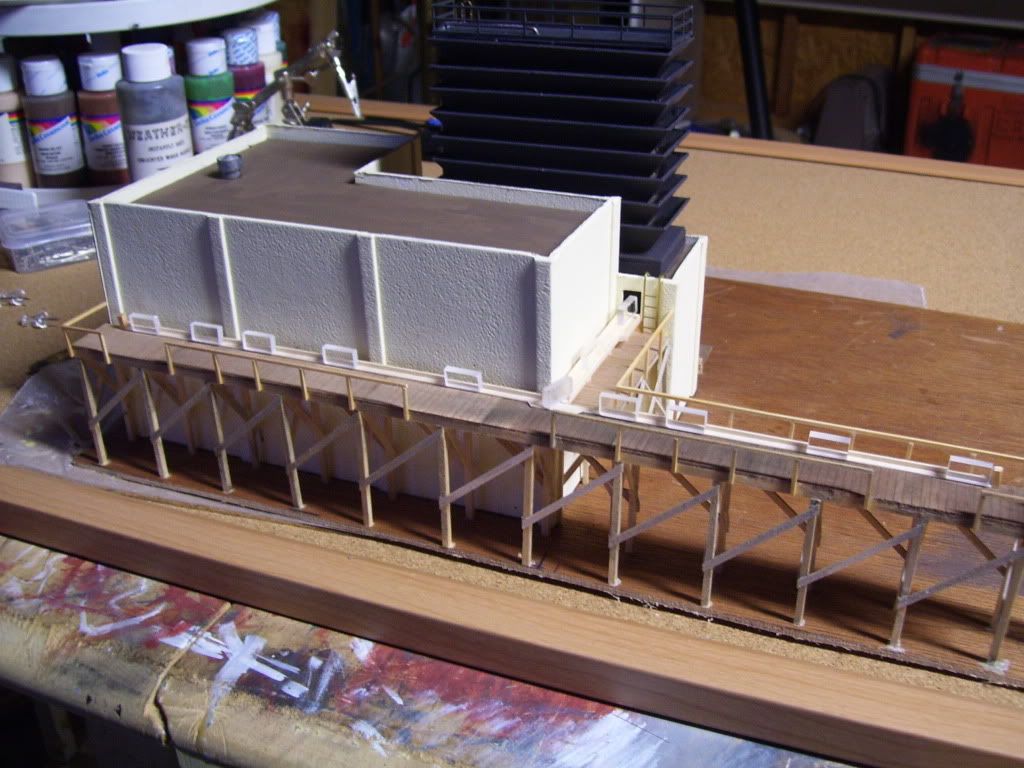 About the only thing left on this model is to glue the gravel on to the roof panels, and then weather the entire model, which I most likely won't do until I place it on a layout or diorama.