SS Ltd. Dorothy's House, Part 5: Begining the Roof
Once I had all of the brick paper glued into place, and the windows and door openings had been cut out, I started working on the roof.   I made sure to test the fit of each piece before gluing it in place using the Elmer's wood glue.
Going back to cutting out the windows, I found that the easiest way to do this was to stab in the general area of the window with a hobby knife, and carefully cut around the edge of the cardstock.  I also found that using a slight sawing motion had the best results.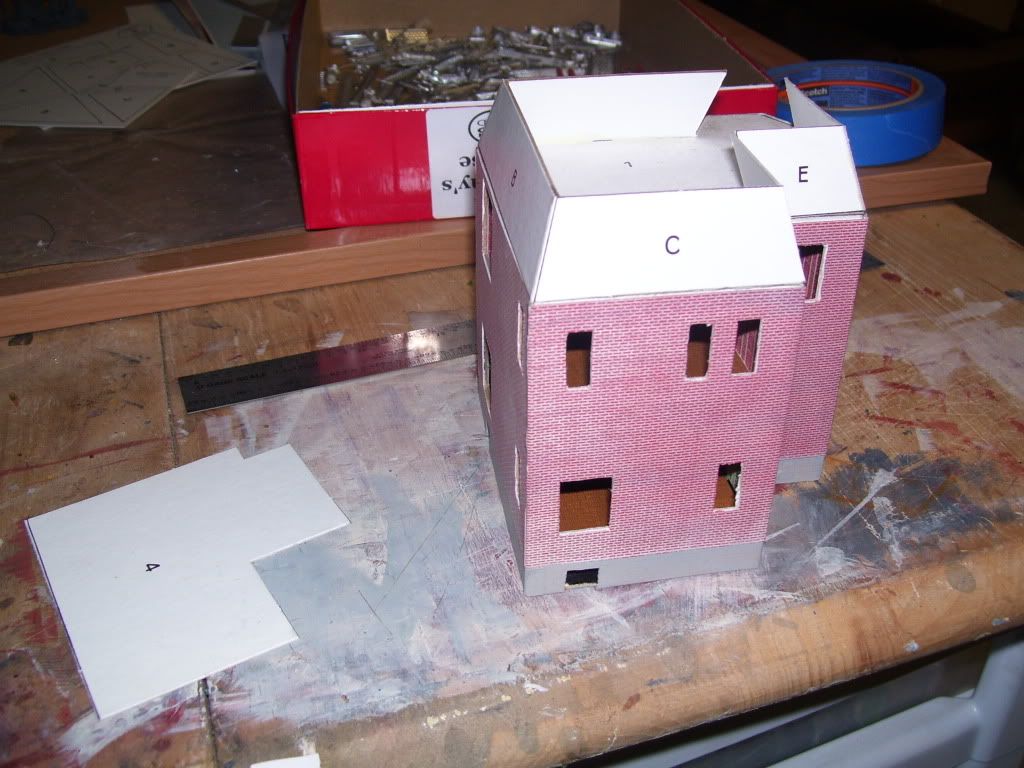 For the mansard portion of the roof the overlap on the panels match the placement of the wall panels below.  After gluing all of the mansard sections I glued the top in place, and once it had dried I used a hobby knife and cut top to match the panels as needed.  Installing the tower panels brought about quite a lot of cutting and fitting.  There was one panel with a bit of overlap at the final part, but once I had tapered them  into each other it balanced out.  The top section was very challenging as the pieces did not fit together very well.  I had to make slight adjustments to two of the large pieces, and had to custom cut panels for the D and E sections.  In hind-sight it might have been easier to cut a little bit from each of the other panels to make them fit, however it looks OK.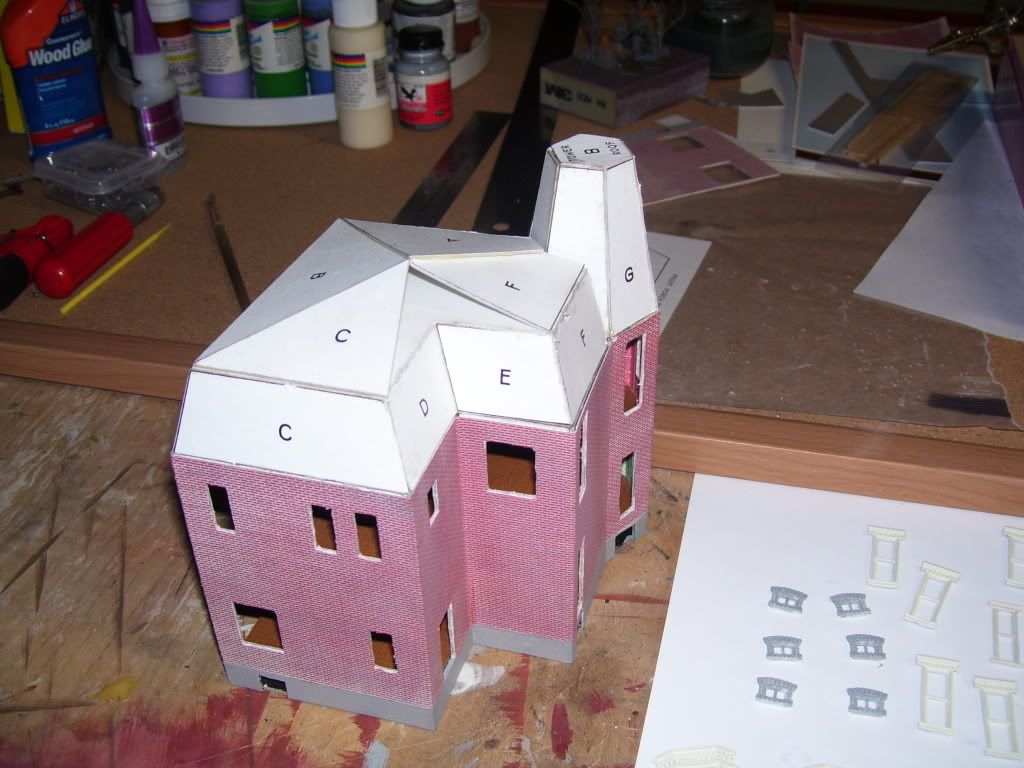 –
Doing the top portion of the roof in this way most likely made the pitch of the upper roof different than the kit, but looking at examples elsewhere it is not an issue.