SS Ltd. Dorothy's House, Part 7: Beginning the Roof
Once I had completed installing all of the windows, I began work on the roof.  My first step was to use and x-acto knife and trim all of the roof panels so that the seams were fairly straight and smooth.  I found that a slight sawing motion provided the best results.  Do not worry about small divots and such as they will be covered by the copper roofing paper.  Any large gaps I filled with squadron putty (I used a little green, but found that as it was an old tube, it was really hard, so then I switched to the white).
After filing down all of the filled areas and any other rough areas I masked everything  but the roof sections so that I could use contact cement.  As I have mentioned in previous posts I prefer using 3M's super 77.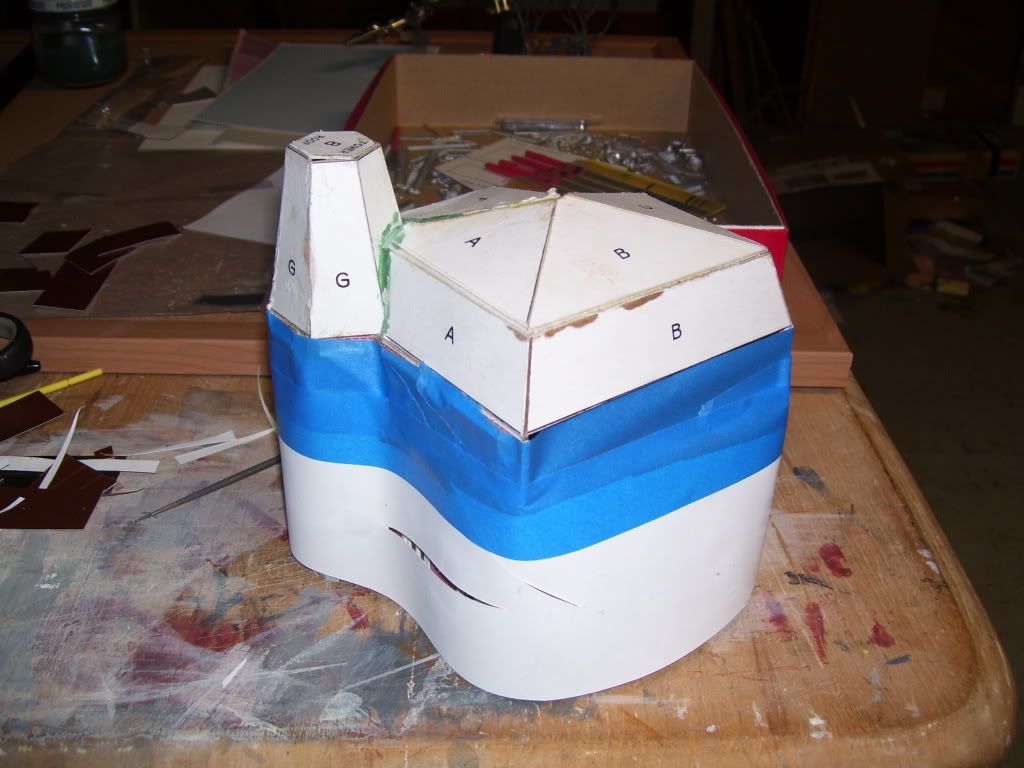 After waiting a couple of miniatures I installed the strips for the copper roofing.  I only installed it on the Mansard sections of the roof as per the directions.  At each corner I used a strip of the cardstock to cover each gap.  As you can see I used the Scotch blue painters tape to hold each of the strips into place.