SS Ltd. Dorothy's House: Part 2, Walls and Floors
I continued the construction of Dorothy's house, using the Micro-Mark magnetic gluing jig to hold the bottom of the walls while they were being glued.  At the top of the walls I used the the blue painter's tape to hold the walls until the glue dried.  I found that using Elmer's wood glue works very well on the cardstock walls, and that you usually only need to hold it into place for a couple of minutes.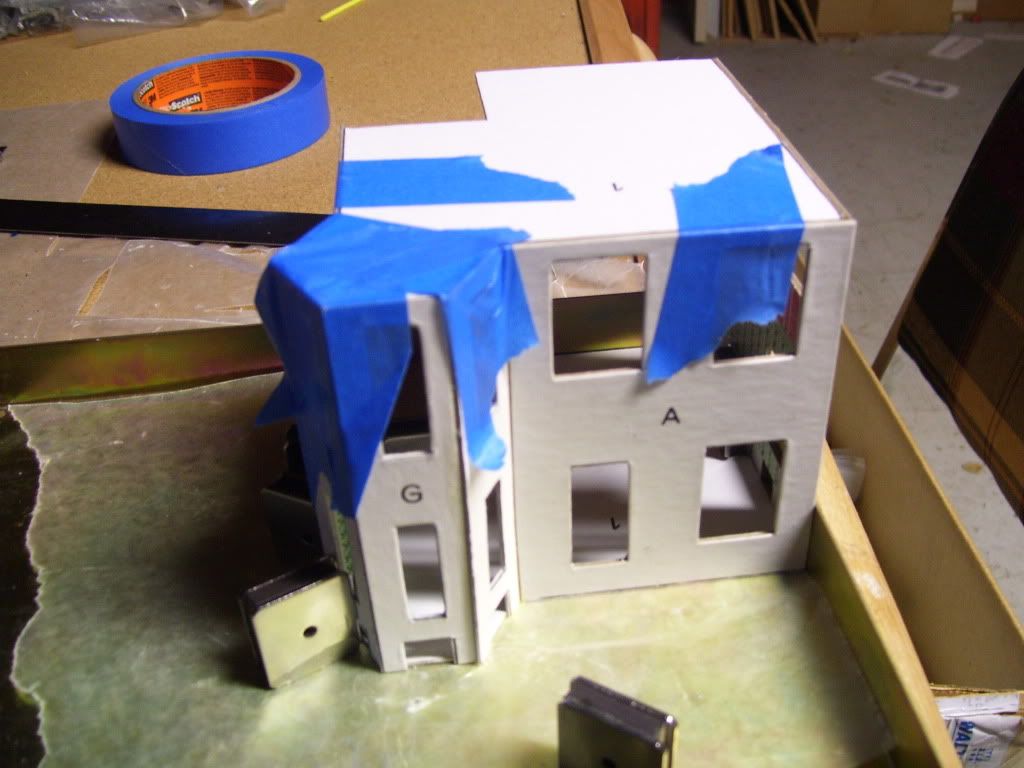 After getting the walls glued to the top and bottom floors I waited for them to cure and then added the interior floors, making sure to line them up with the wallpaper on the inside.  I found that the magnets for the jig happened to be the correct height to hold the first floor at the correct level while it dried.  The floors are made by using the embossed sheet, which I glued to the cardstock using the 3M contact cement.  I then painted them using PolyScale roof brown, as I think it matched the color of that type of floor quite well.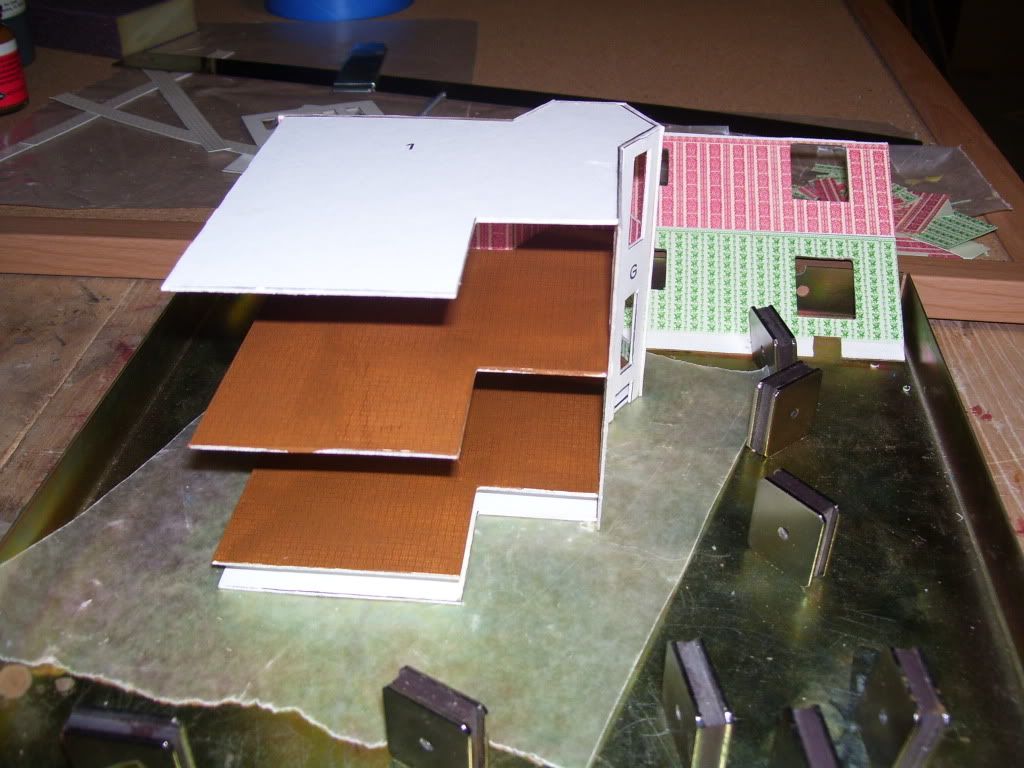 After painting the area between the first floor and the sub floor a dark color I glued the remaining walls in place.  I did not glue the back wall on as I am considering putting an interior in this house.  Here is the picture of the building with all of the walls in place: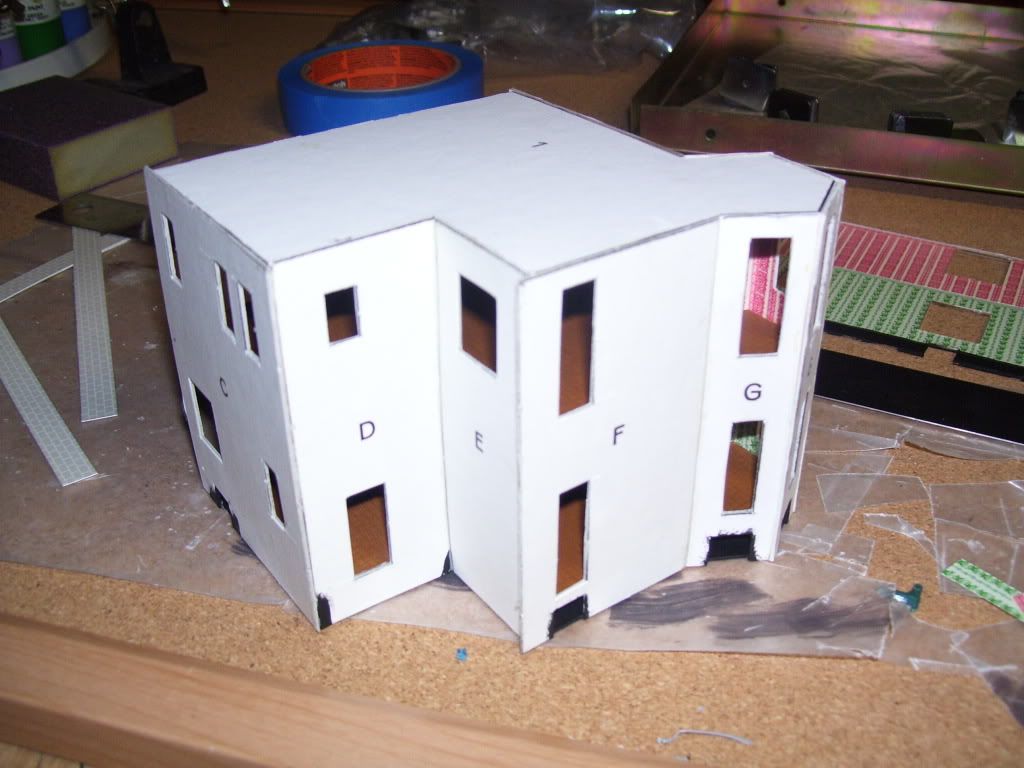 The next step will be to paint and install the brick paper.