SS Ltd. Dorothy's House, Part 10: Parapet and Chimneys
For this section of the build I installed the chimneys first, after assembling them.  I painted them by dry-brushing a couple of colors over the gray primer coat.  I used a ca glue to assemble them and to fix them to the wall.  I then cut each of the pieces of the parapet into the correct length, and then held it up to its final location to judge the angle I needed to cut it at.  As you can see in the picture there was a slight gap between each one, but I was able to use Squadron white putty to cover those.  You can't see it from the picture but I made sure to paint each of the pieces before installing them, as it would have been difficult with them already in place.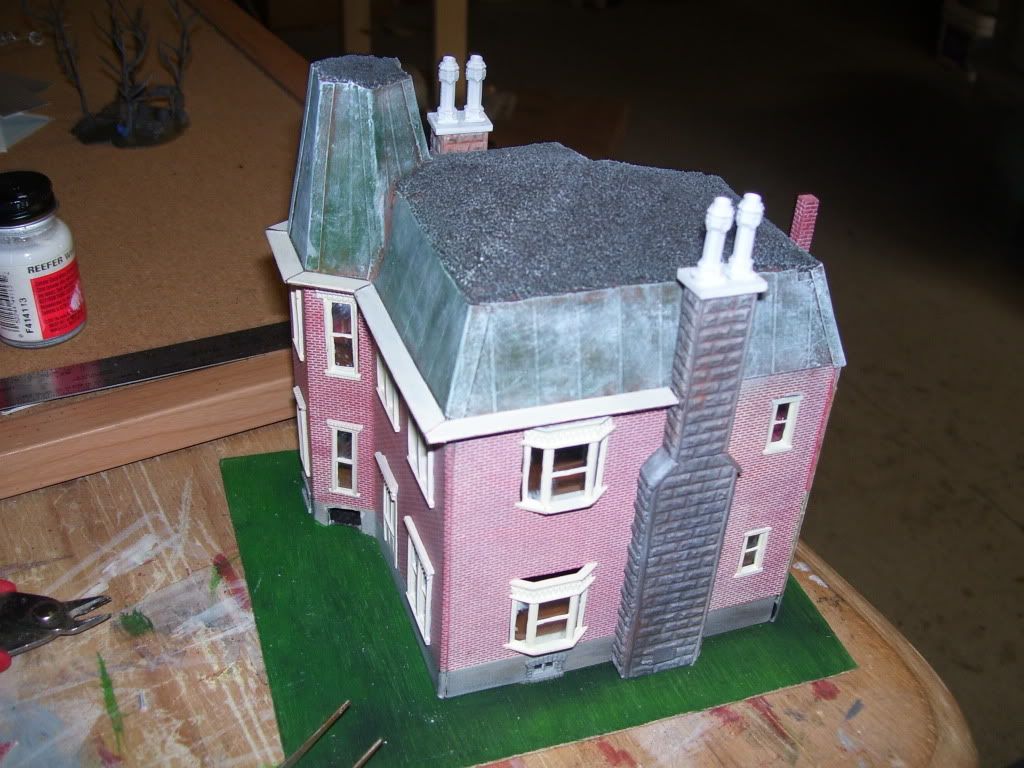 After the glue had dried (it took only a couple of minutes) I began the installation of the special molding on both the parapet and the top section of the mansard roof.  At each of the major corners I left a gap for the "spike" that would go into place.  In this picture you can also see that I began to fill in the top of the bay window with putty.