SS Ltd. Dorothy's House, Part 8: Painting and weathering of roof
After I finished installing all of the copper sections of the roof, I painted the top section of the roof using floquil's roof brown.  As I did not mask the top section when spraying the contact cement, it left a little bit of texture.  My only intent was to save time when masking as it would be covered by the fine ballast.  Once the paint had dried I painted on Woodland Scenic's Scenic Cement on to the roof.   I then held the model over a small box and sprinkled the fine ballast into the glue.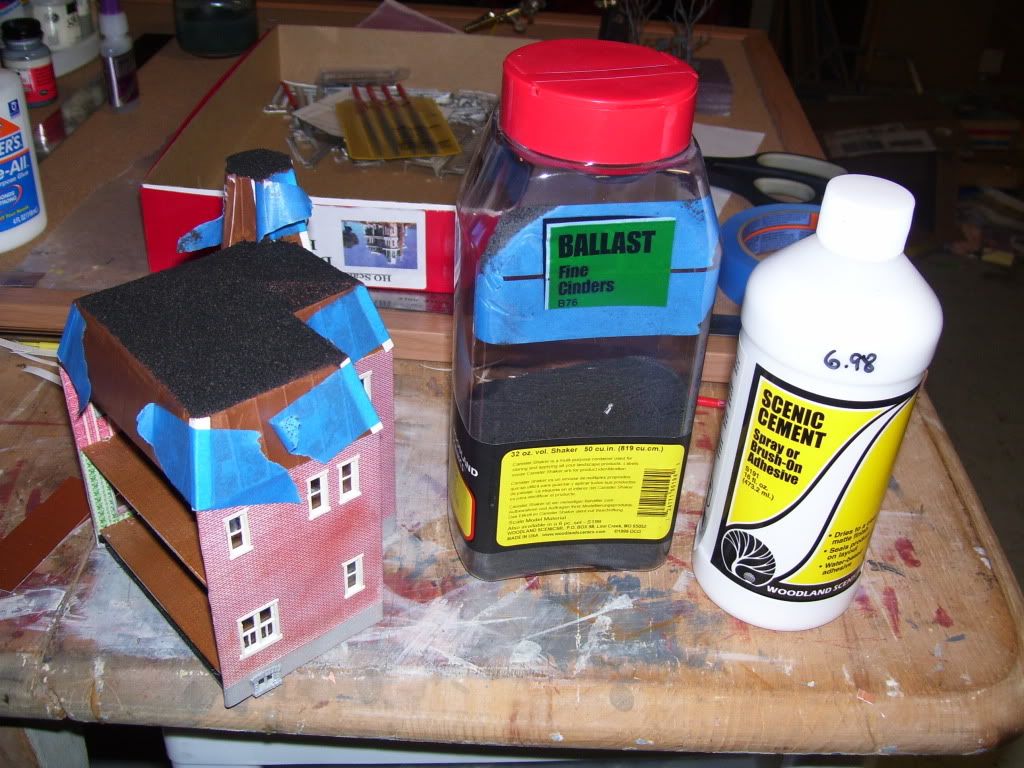 After knocking off the excess ballast I used a medicine dropper to float extra scenic cement into the areas needed for complete coverage.  I painted the white areas of the roof with a color to match the rest of the copper roofing.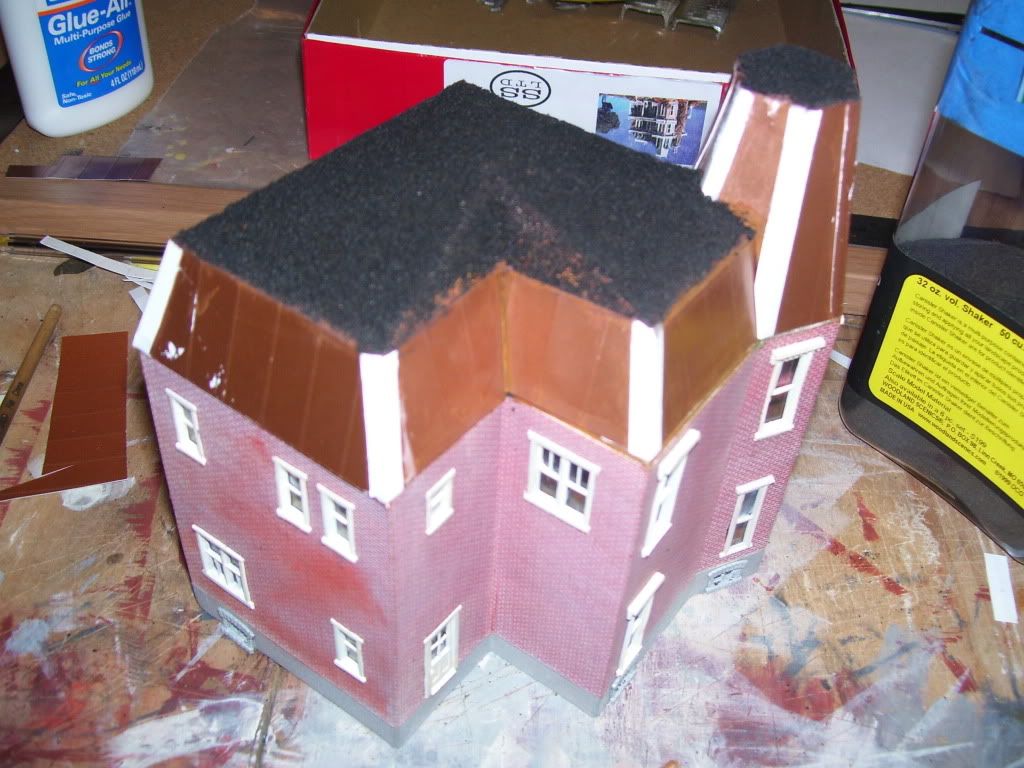 After waiting for the glue to dry I dry-brushed the copper areas of the roof.  I did this by using five different colors, starting with a dark green, then a lighter green, followed by a dark grey for shadows, and then a light grey and a final very light coat of white for the highlights.  The green was only on the copper sections of the roof, the grey highlights continued onto the gravel on the roof.