Trackside Tavern: Painting Brick
After final assembly I used a rust colored primer to paint the model.  I decided that the color was close enough and used a wash of light gray to pick out the mortar.  In this case I made the wash using about a 50/50 mix of water and paint (I used delta ceramcote as recommended in the instructions). After painting all of the surfaces with the mixture I let it dry completely.  I then used a rag (old t-shirt) to rub across the surface of the model, taking the paint from the bricks and leaving it in the mortar lines.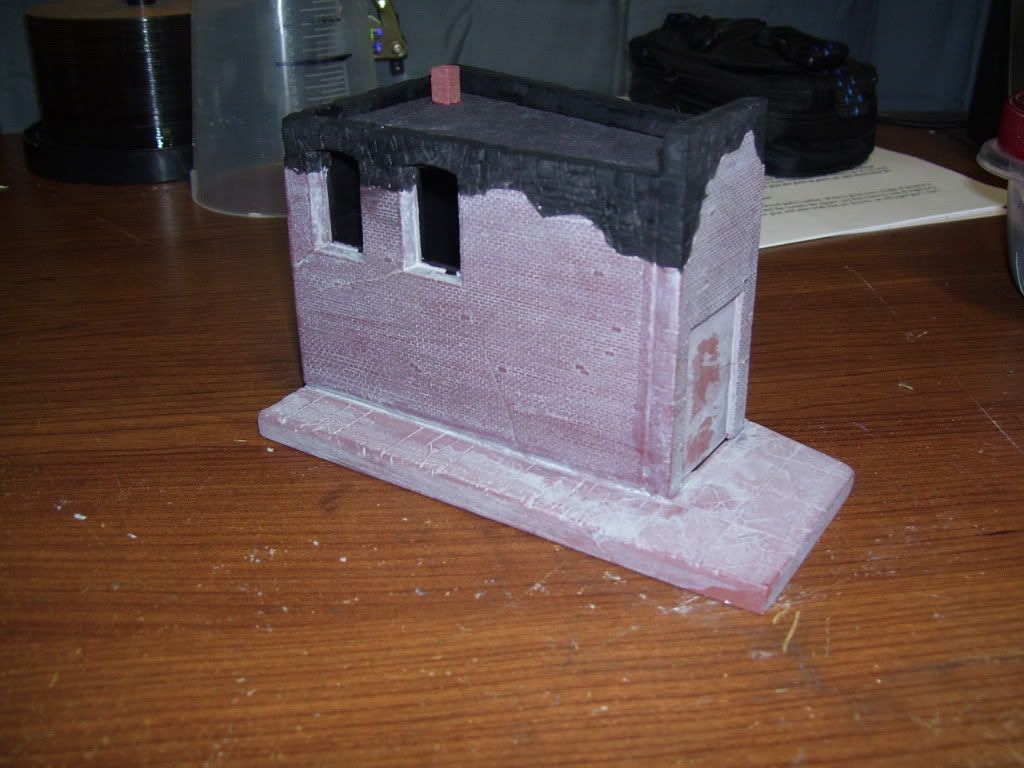 Here is the view of the other side of the building.  I still need to paint the fieldstone at the top portion of the wall.  I painted the surfaces black to provide the correct base for my "rock" texture.