JL Innovative Design: Bertani's Billiards: Initial Construction
One of my latest projects has been the Bertani's Billiards model from JL Innovative Design.  As you might have seen in my earliest posts I have built one of their kits previously.  The quality of the details provided with the kit are pretty good, although it is important to check the fit of parts before installing them.
This kit went together fairly easily, and the directions were pretty good.  I used Elmer's wood glue to fasten the wood parts together and a ca++ (superglue) to glue the plastic parts to the wood.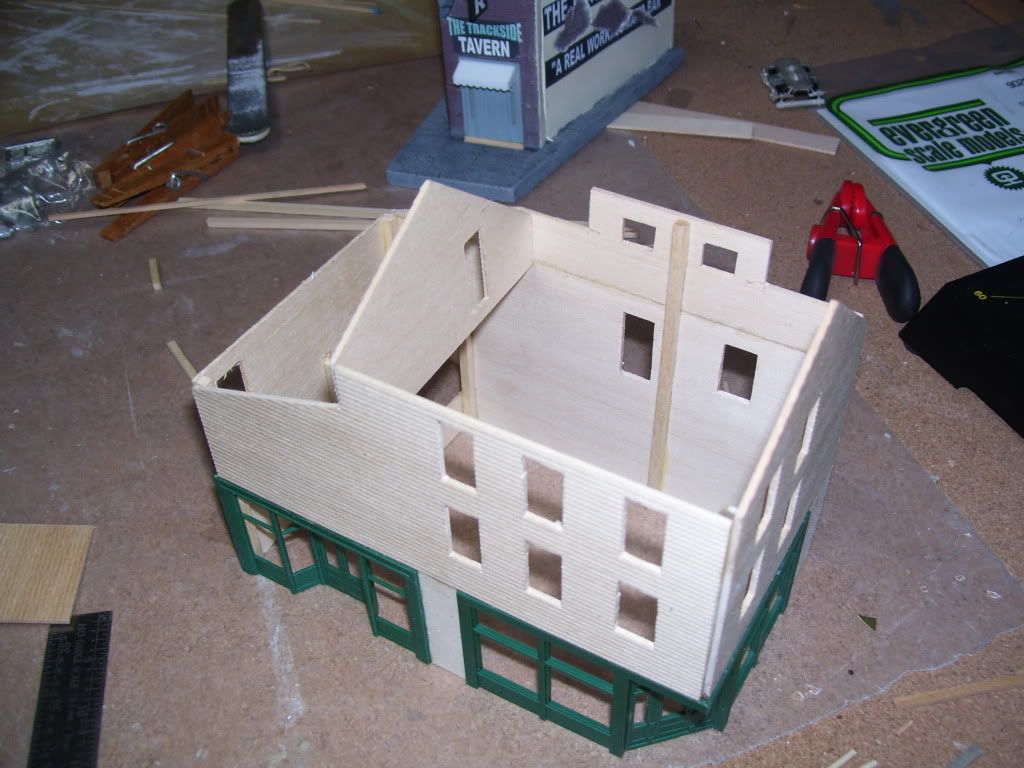 I primed the model and then began the painting.  On the front two sides I went ahead and painted the first coat of green as I wanted it to look well maintained.  On the back I painted on rubber cement in spots.  I have used this technique before and found that it works really well for simulating peeling paint.  The most important part of this is to make sure it is completely dry before painting on the top layer.