Walthers Cornestone: Merchant's Row III: Assembly
This kit was given to me by my wife for my birthday.  I assembled the walls using a solvent type cement after dry assembly, taking time to put pressure on the joint after a couple of seconds to seal it tight.
For some strange reason I decided it would be a good idea to glue the windows in place before painting.
This was not that big of deal, but if I would have thought it through it would have save me a lot of time on painting.
I sprayed dull-coat on the inside of the upper windows to give a dirty window effect.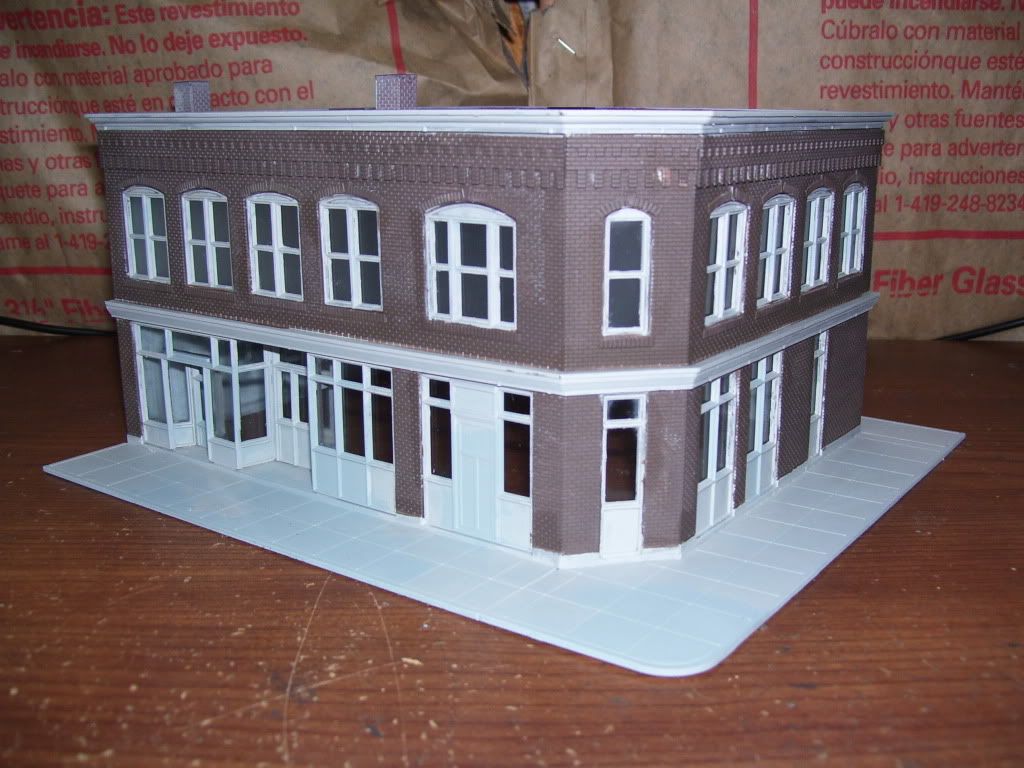 Overall I enjoyed the quality of this kit for a plastic model, and the instructions were quite clear as I have seen in many other of the Cornerstone kits.