National Train Show 2011, Sacramento, CA.
About two weeks ago the National Train Show was in Sacramento.  My wife and I wandered through the entire convention center and saw many interesting new products and some incredible modular layouts.  If it is in your area next year it will definitely be worth the trip.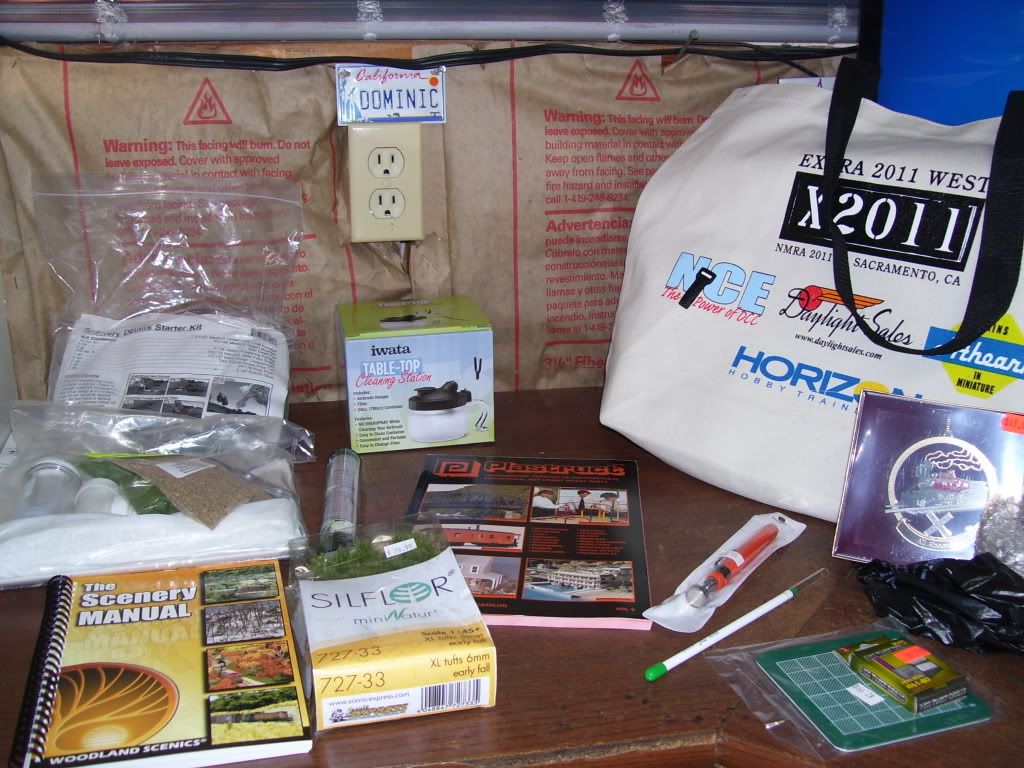 Here is a picture of all of my purchases at the show, the ornament and the magnetic pickup tool are my wife's.
One of the products I will point out is the Siflor grass tufts.  These are small tufts of grass that are self adhesive, a very cool idea.
The two bags on the left are Woodland Scenics starter kits, Learn to Create Water and Create Detail.  Each bag contain a wide variety of Woodland Scenics products to complete a small scene.  These little kits are an excellent idea to learn how to use basic scenic techniques.  They were very reasonably priced for the amount of materials contained in each kit.  The scenery manual is just that, and covers a wide range of scenery techniques – a very good value.
In the center of the picture is a cool airbrush cleaning station.  It gives you a place to spray cleaning solution through an airbrush without the overspray and fumes (it has a small filter).
All in all our trip to Sacramento was a lot of fun.