Product Review: Safety Cutter from Slice and the Bar Mills Basics kit: Simpson Feed and Seed
My wife turned me on to some new products from a company called Slice. I tried a couple of their products, and found that they work great for model railroading (and all sorts of other uses). The first product I tried was their Safety Cutter. This is simply a small handle with a ceramic "point" that comes out of one end. The most practical use for this was opening the small bags that fine detail parts come in, instead of using an x-acto knife. This made cutting much safer and made cleaner cuts. It is not often that something as small and simple as this safety cutter catches my attention, but this Safety Cutter has done exactly that. In fact, for a major durability test I used it to open a bubble package and it was able to cut through the plastic! I have yet to try it on styrene but I am sure it will work just fine.
And to keep this at least somewhat train related here are some pics from a Bar Mills Basics kit: the Simpson Feed and Seed.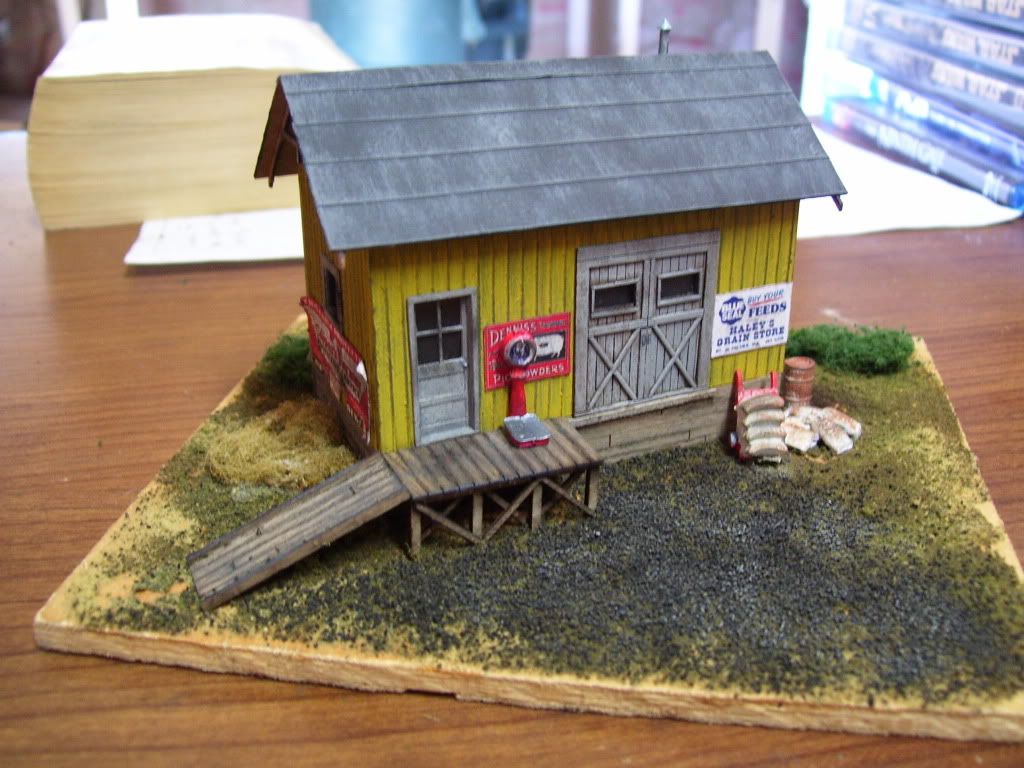 This kit was fun and easy to assemble, with good results by following the included directions and the tips included with the kit. I completed this kit in about two evenings of work.