Traintown: Jamestown, CA 2
I took quite a few pictures while I was at Traintown in Jamestown, CA.
Here is another view of the roundhouse and turntable, showing two of their diesel switchers.
A view of the other end of the turntable, unfortunately the weather conditions were very bright.
Another view of the turntable.
Model A railcar used for VIP's and rail inspection.
Small diesel tractor used for shifting locomotives around the roundhouse.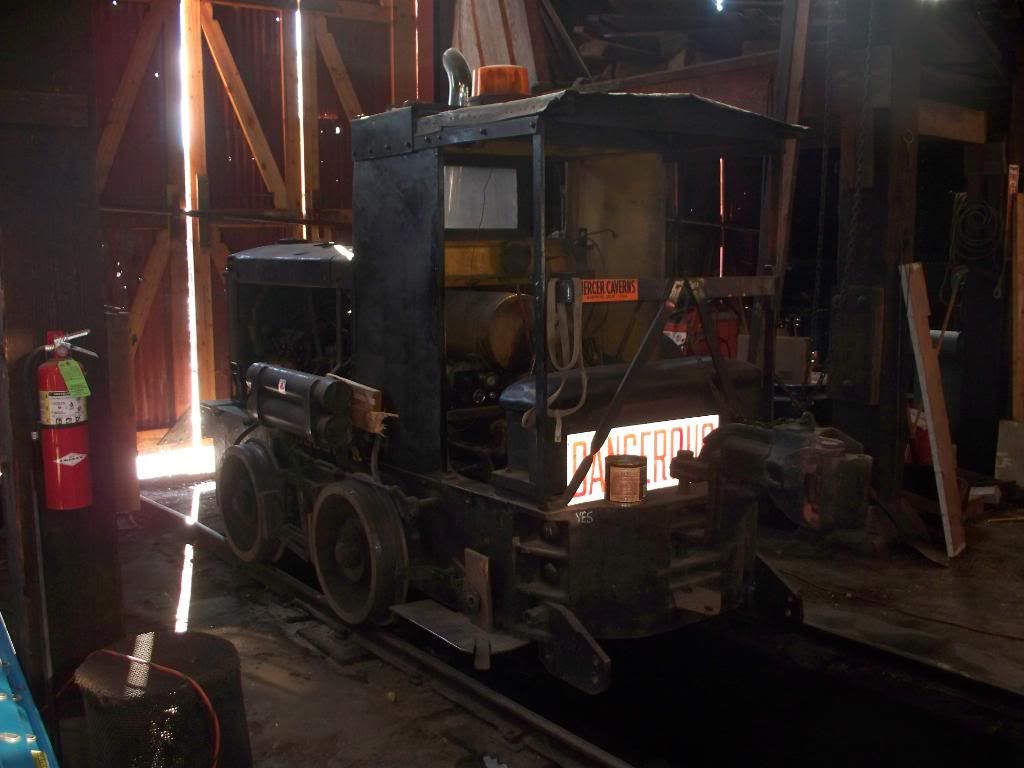 Here was an interesting tool that was in the shop attached to the roundhouse.  It is used to heat up the metal tire for a locomotive so it would fit onto the wheel.  After it cooled it would be held tight as the metal contracted.