Get Out & Push Layout Update: Building placement and more.
As usual I am working on my layout in fits and spurts.  After completing the plaster work I painted it with cheap indoor house paint in a brown color (got it on sale for about $15 for a gallon at my local hardware store).  These next couple of pictures show how I will be placing the building models to complete the scene.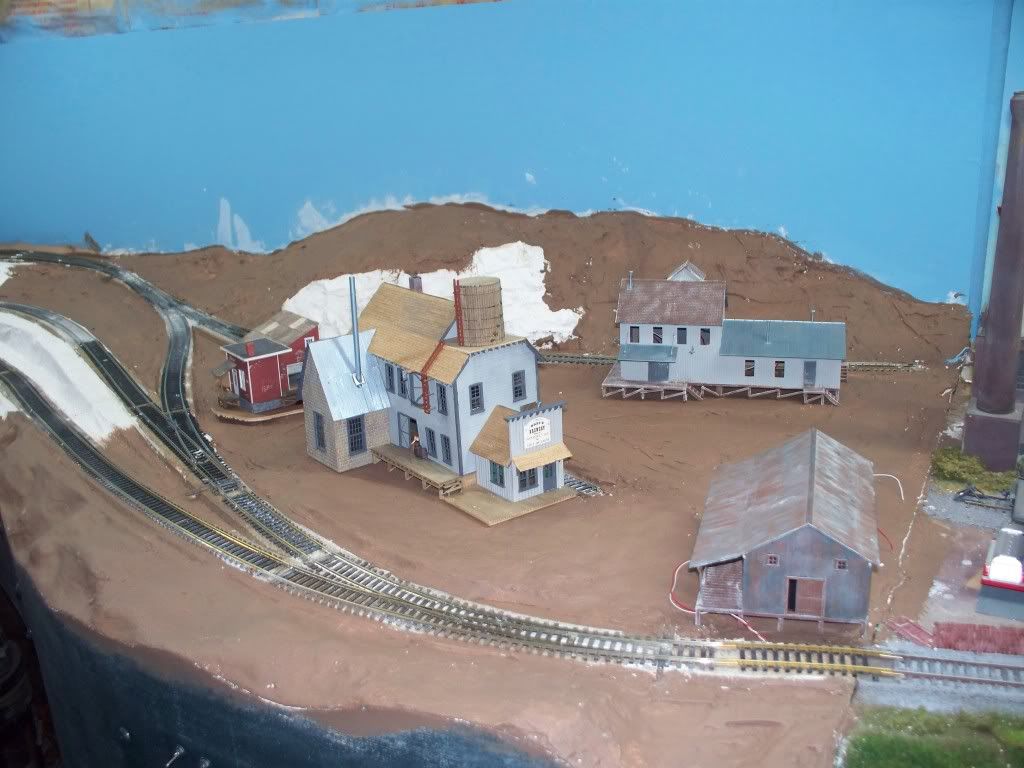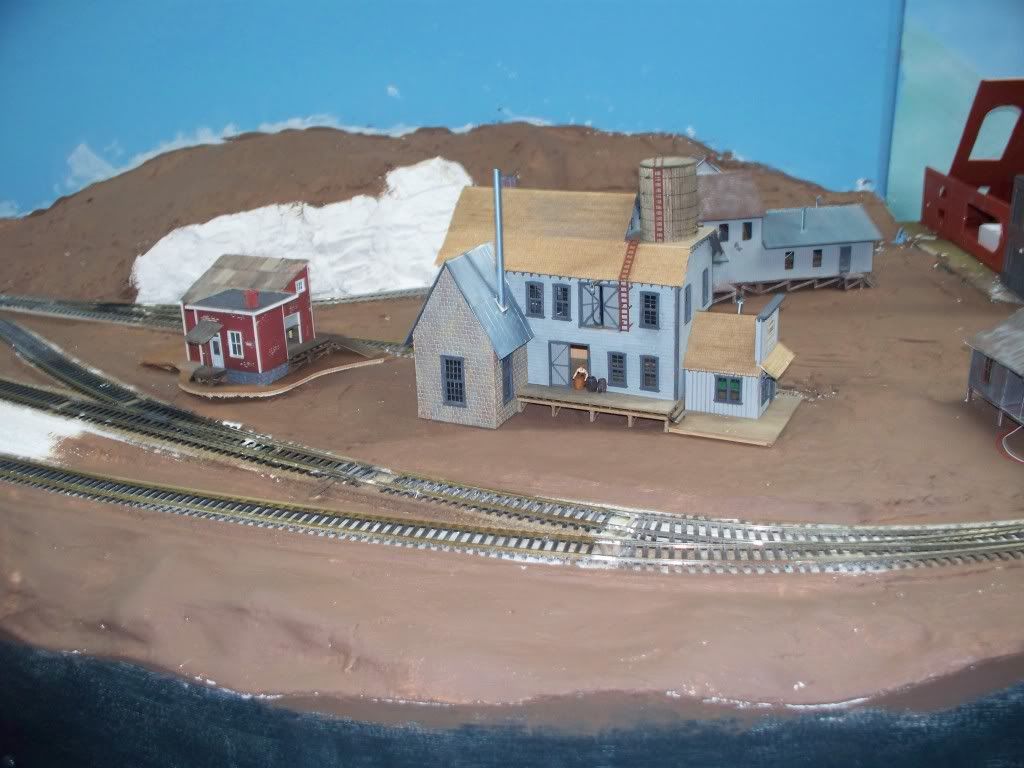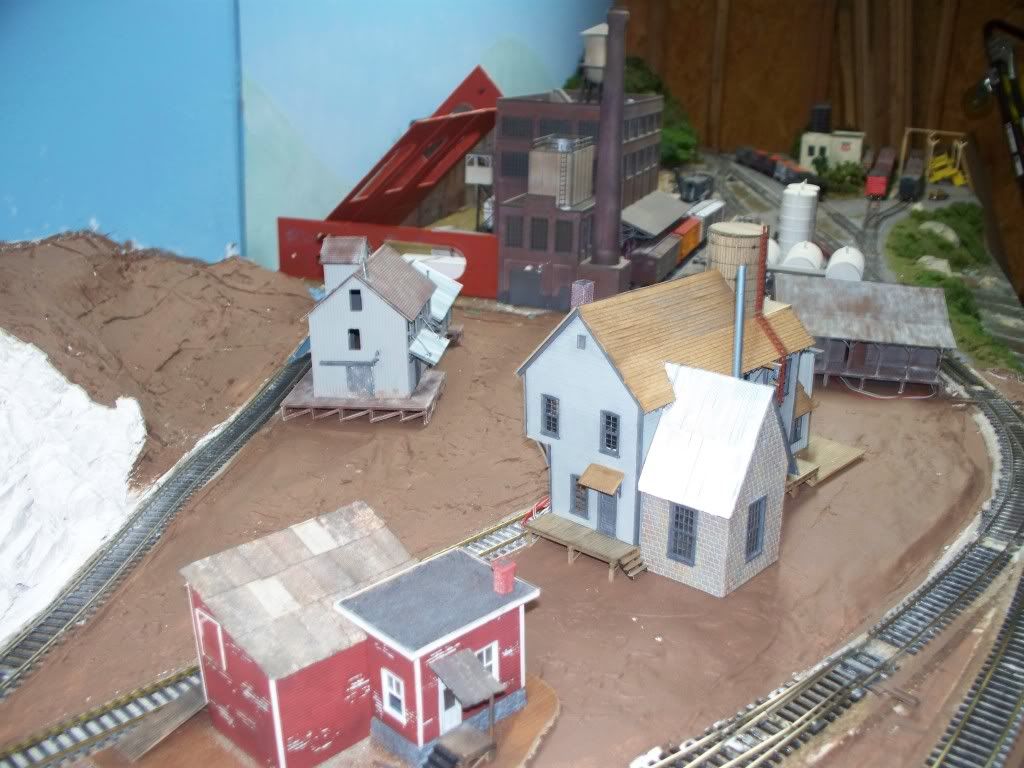 This space will be for my log pond. It is a piece of Masonite that I screwed into the bench-work and filled the edges in with plaster cloth. I will paint it a kinda murky greenish brown and add logs before pouring the water material.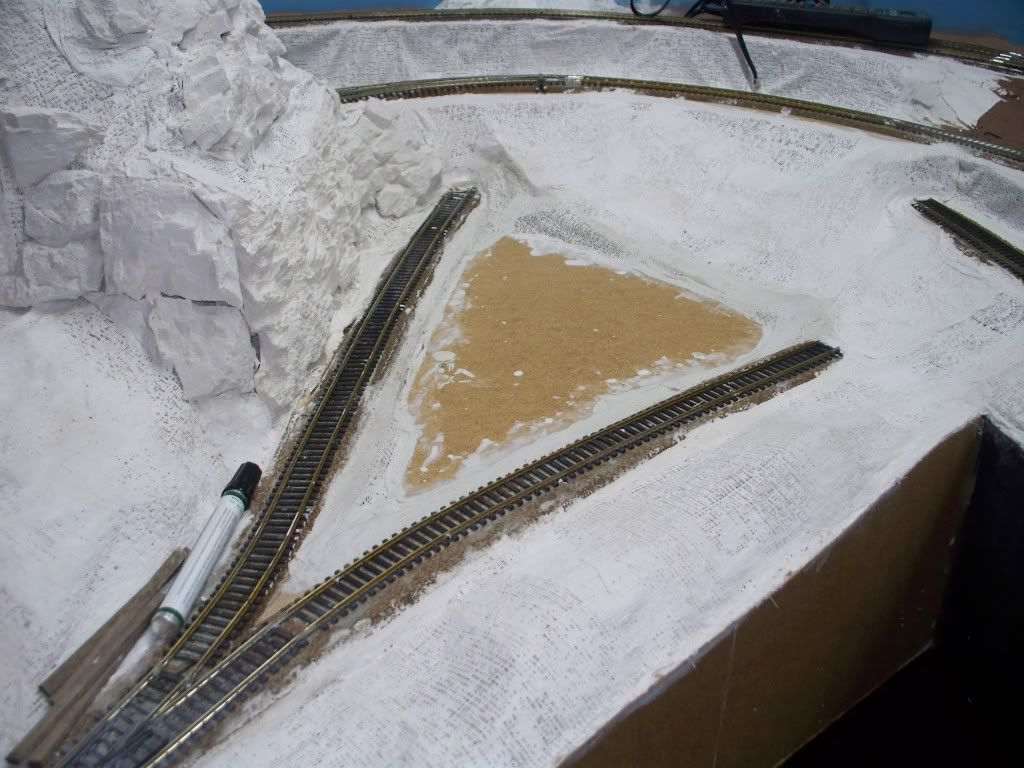 And this post would not be complete without another picture of my trestle, on which I have added another bent since the previous pics.