Rio Grande Models Kits
Lately I have been working on a variety of kits.
I built two more of the Rio Grande Models kits, the Holt Steam Wagon, and the water tank for Donkey Engines. As usual these kits were fairly easy to build and have an incredible level of detail.
This first picture is of the donkey engine water tank. This was used to provide water for the donkey engines working out in the woods. It was on a sled so it could be towed to the donkey engines.
I weathered this model using a couple of different weathering powders.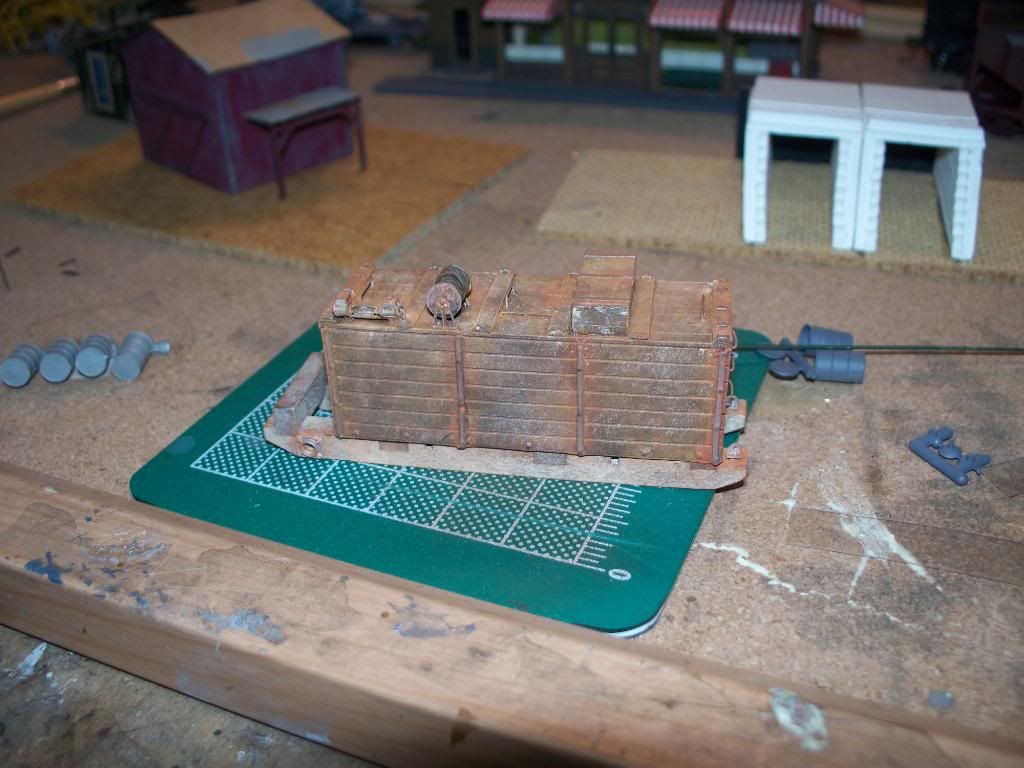 The other kit, or rather two kits is the Holt steam crawler and the Holt wagon. I weathered these trying a new technique (for me) of spraying the model with Dullcote. After this dried I used a pipette to drip alcohol over the model. I let this dry and ended up with this white effect. For this particular model I think it works well. According to Monster Model Works this technique works well for creating mortar lines on brick, the results are impressive and I intend to try it soon.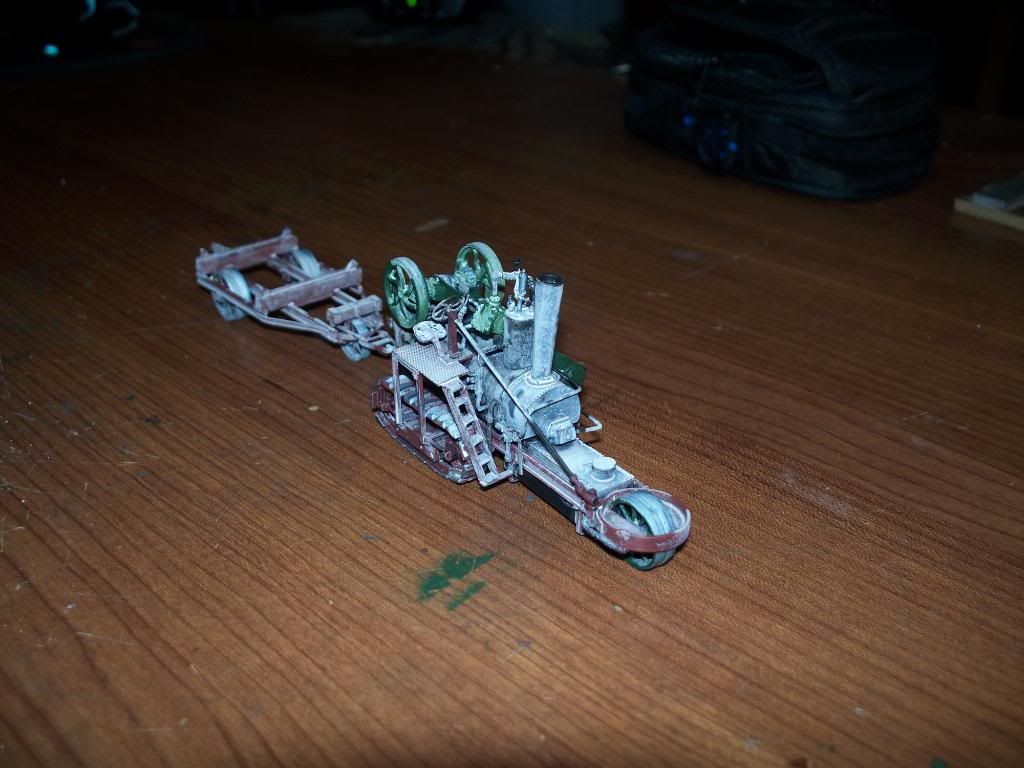 A different view.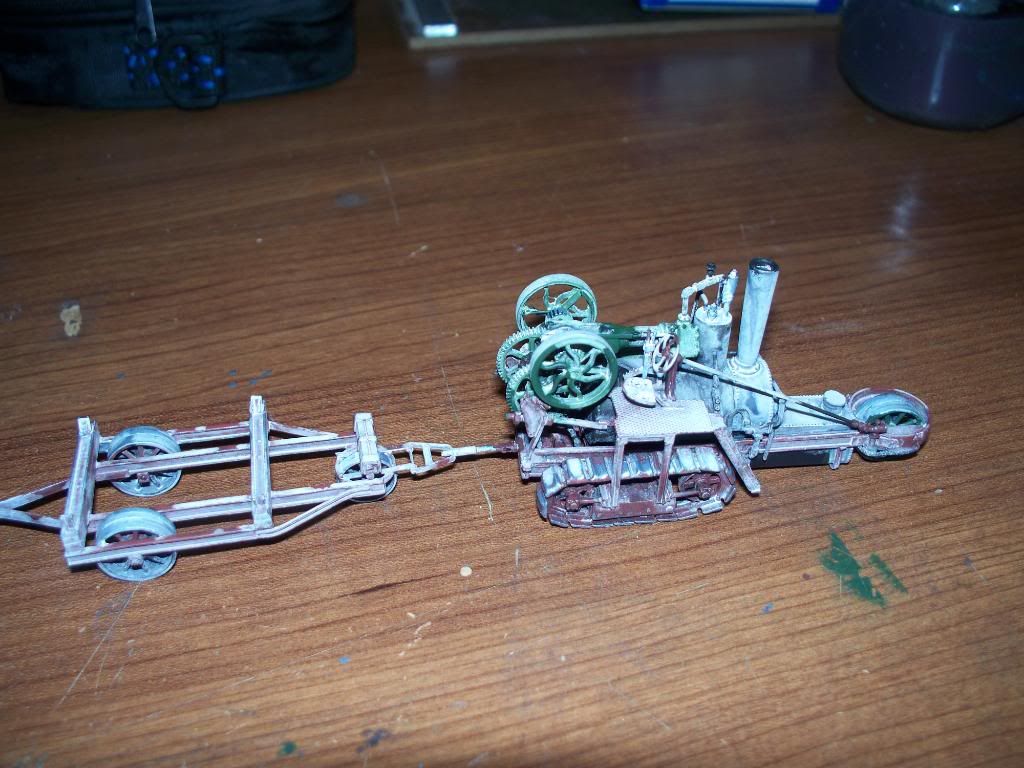 I can't say enough about how much fun it is to give a new technique a try. It doesn't always work, but for this particular technique all it takes to reverse the process is to hit it with another spray of Dullcote. In fact that is what I did on the donkey water tank shown above. It turned out very white (so much so that the picture didn't even take), I sprayed it again with the Dullcote and then used the powders.