Athearn ready to run cars
I recently picked up another couple of cars from my local hobby shop (impulse purchase while waiting for my Tsunami decoders to arrive).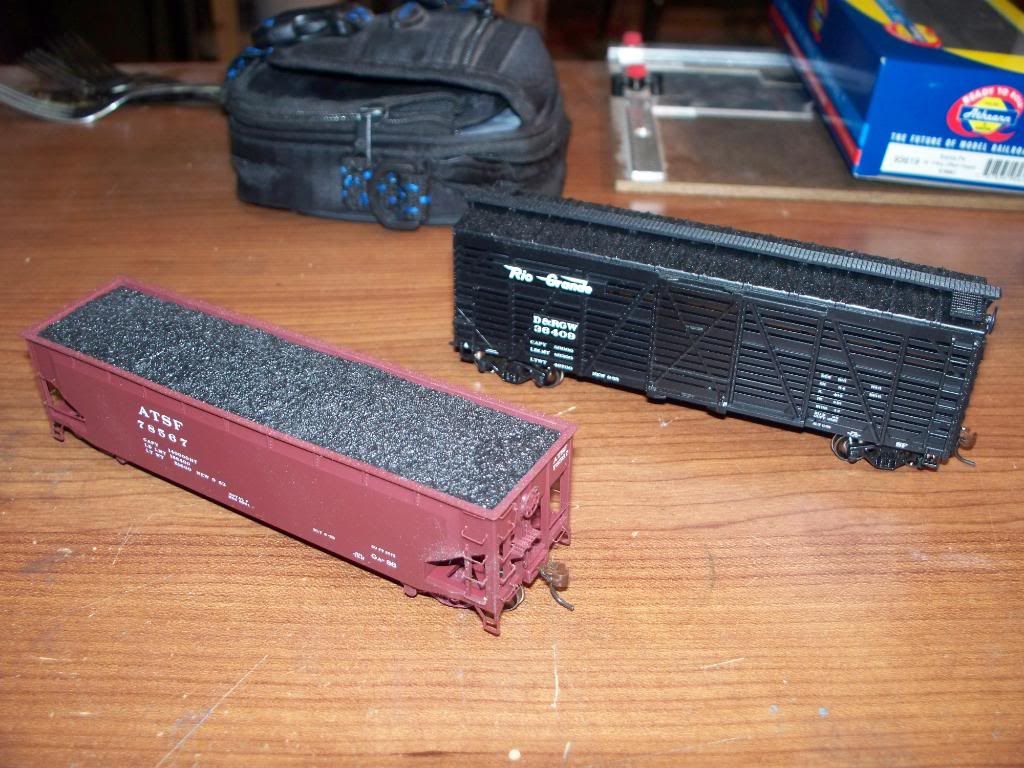 I was amazed at the amount of detail available on this 3 bay offset hopper from Athearn.

I also picked up an Athearn stock car.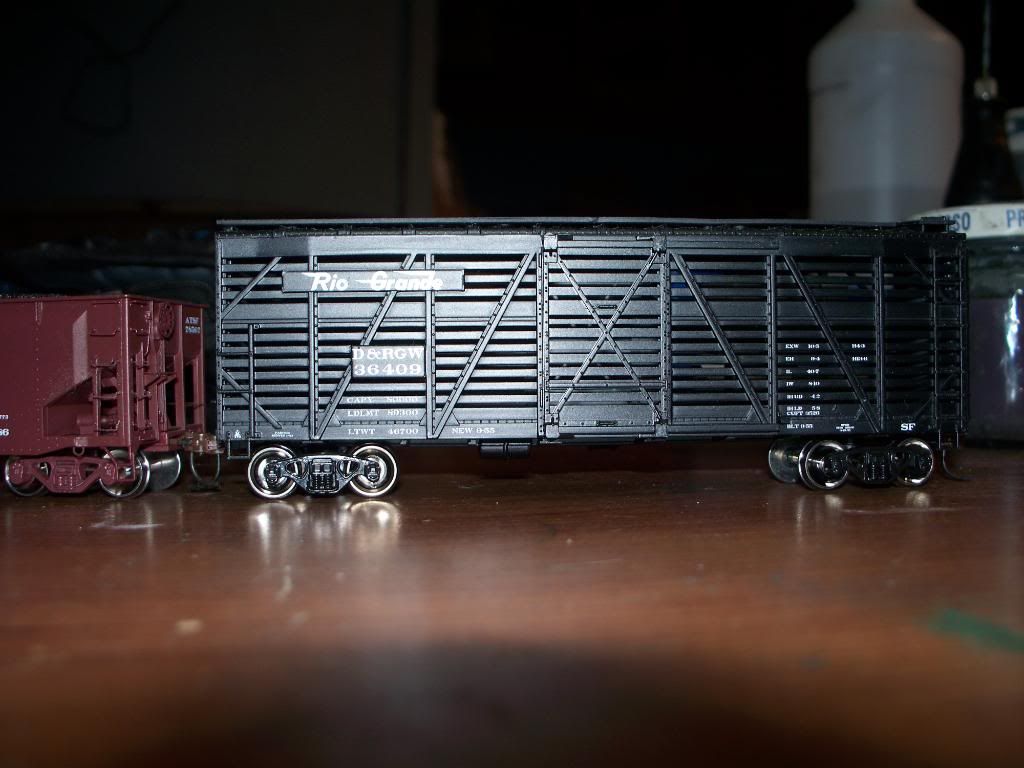 After these pictures I took my usual steps and replaced the couplers with Kadees and painted the metal wheels.
I still need to weather them.