JL Innovative Design: Labosky's Motorcycle Repair
One of my recent acquisitions was Labosky's Motorcycle Repair from JL Innovative Design.  I think that this is the third kit from them that I have built, and like the others it seems to be a decent model so far.  It does take a bit of work to prepare the walls and such, unlike a laser cut model, but the end results are pretty good.
This is a front view before the touch-up, and still a window to install.  Inside I have a printed interior that I used from the Window Designer software from Evan Designs.  I also installed light behind so that it will be back lit.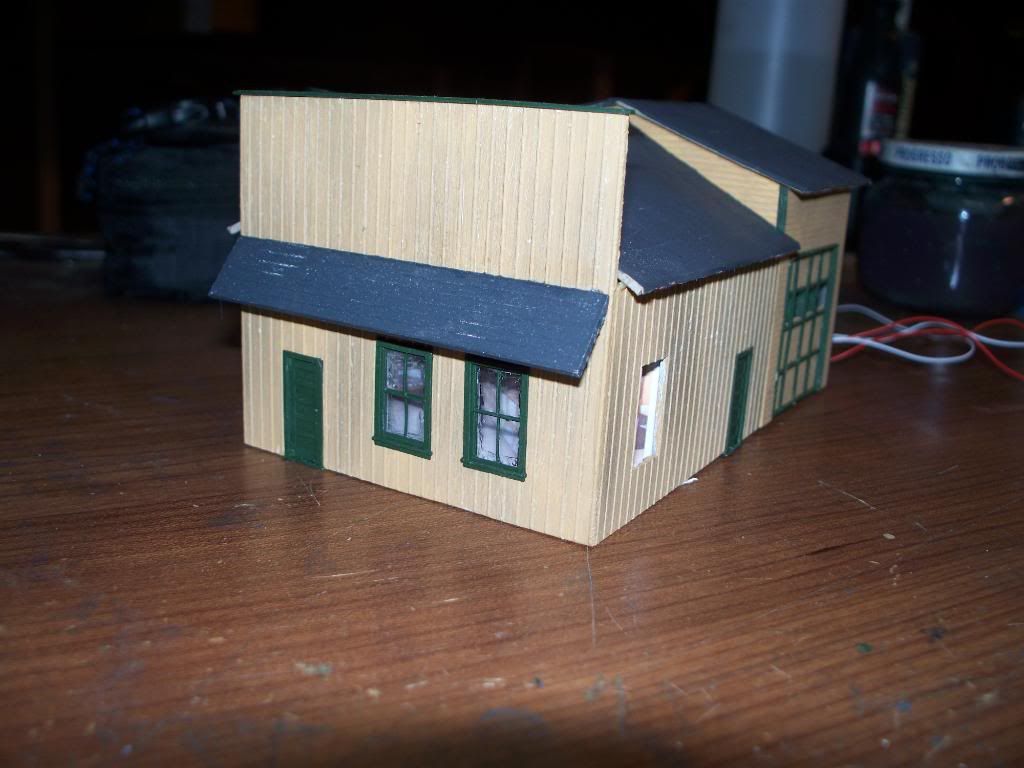 Another view…and oops wrong shade of black along the roof.

Here is a pic of the early construction, showing me gluing the two sections together.

Another method of clamping, yeah pimento jar aka. brush cleaner aka. weathering solution.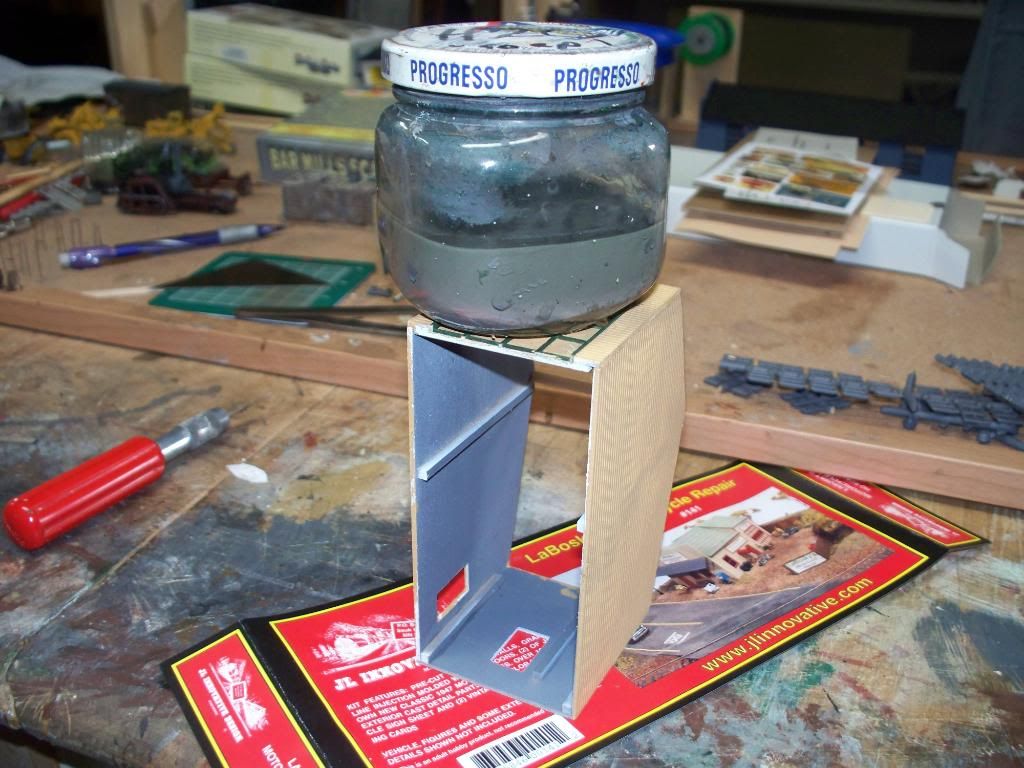 Currently I am working on the final details and designing custom signs for it.