Walthers Lasercut Shack Pack
At a recent trip to a semi-local hobby shop, Just Trains in Concord, Ca. I picked up the Walthers Shack Pack, a laser-cut card and paper kit.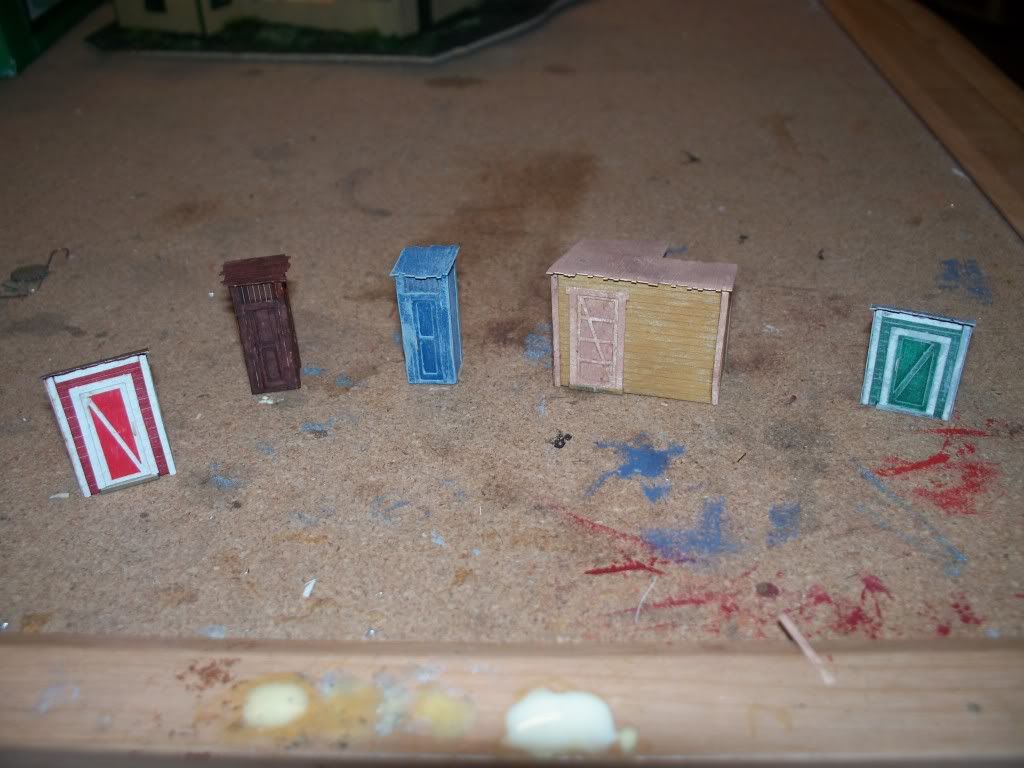 Overall I think that they turned out pretty well, although I intend to weather them with chalk powders before placing them on the layout.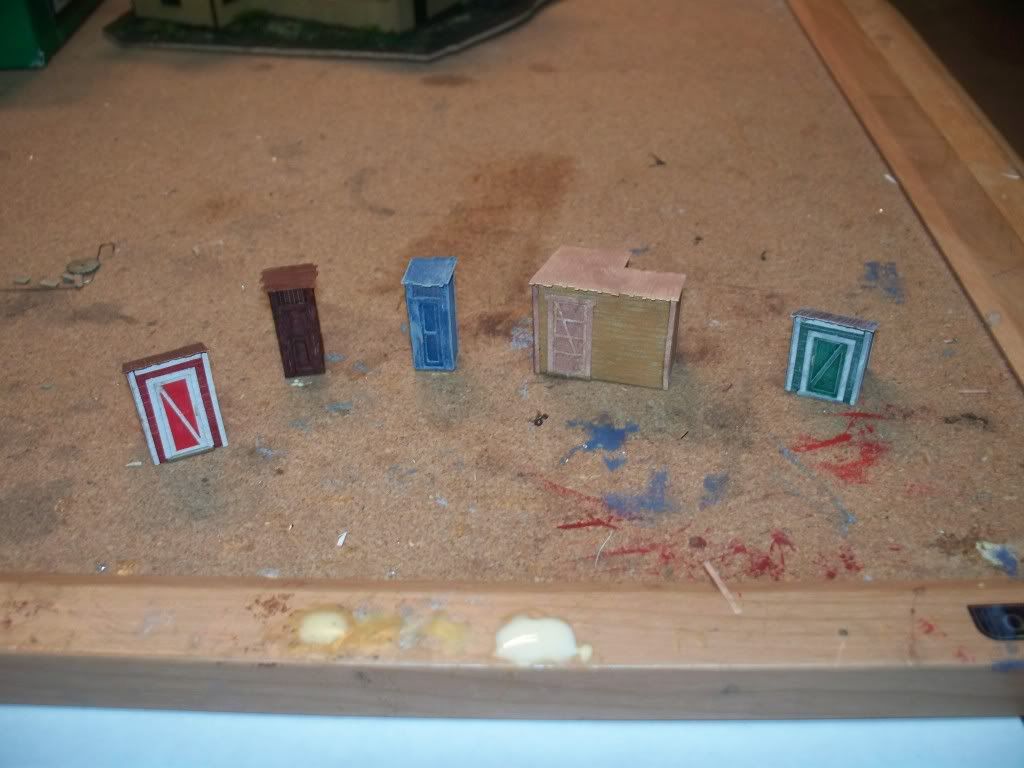 As I have found with other Walthers kits the directions were a little vague, being nothing more than exploded diagrams, though they do show these in a couple of steps.
Written directions or clear photos would definitely help. My only other complaint was that the detail sheet was not of the peel and stick variety, however a toothpick and glue did the trick. The best thing about this kit was that it was around $12 for five small buildings.