JL Innovative Design: Labosky's Motorcycle Repair, part 2
I realize that I never got around to showing this kit as completed.  So, without further ado: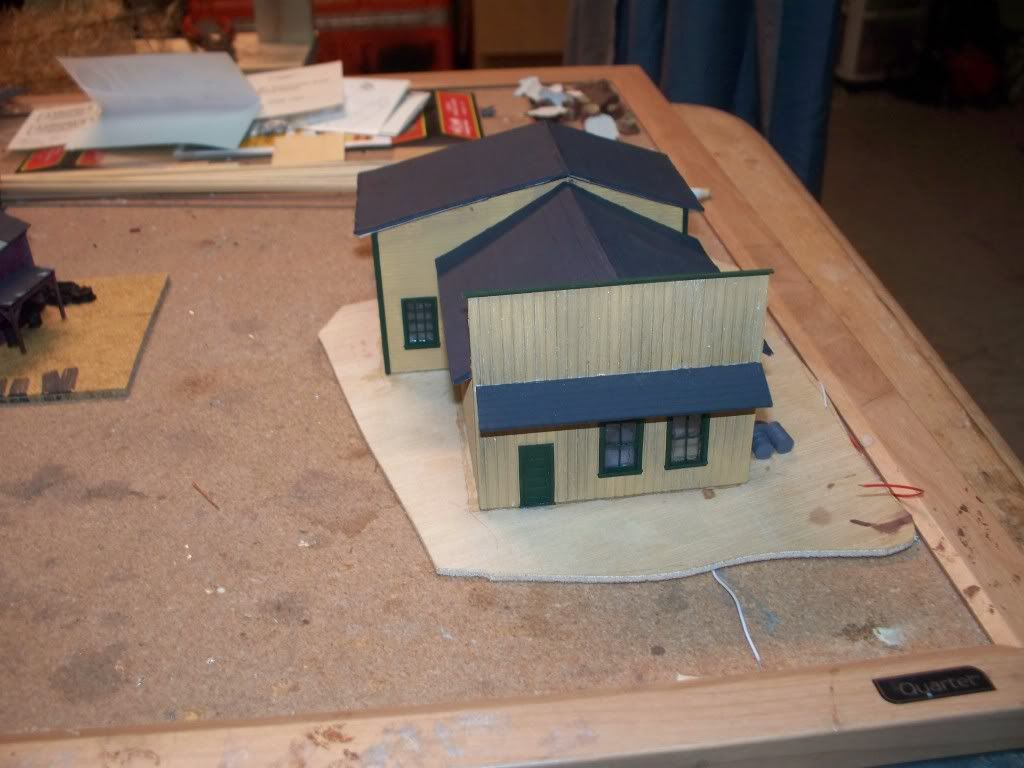 I weathered the walls slightly different for each part of the building, to suggest that the rear portion, the garage is slightly newer.  The various classic motorcycle signs were too good to let go to waste so I added them up around all of the walls to make it look like they were part of a collection.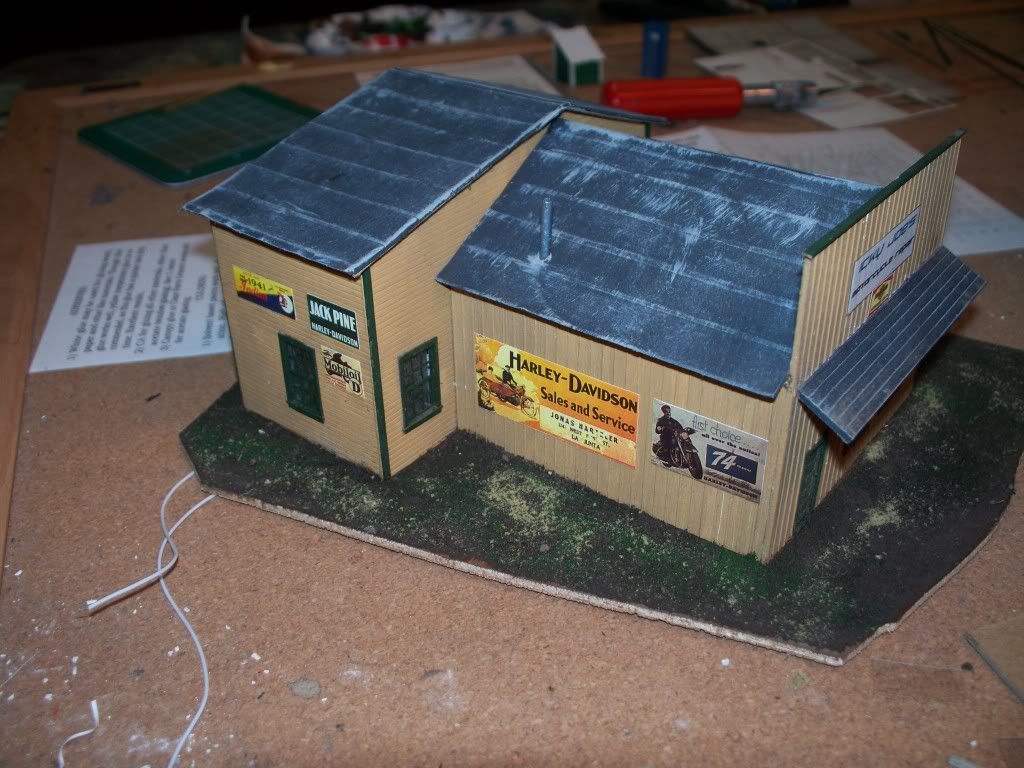 I really like how the motorcycles and coke machine turned out.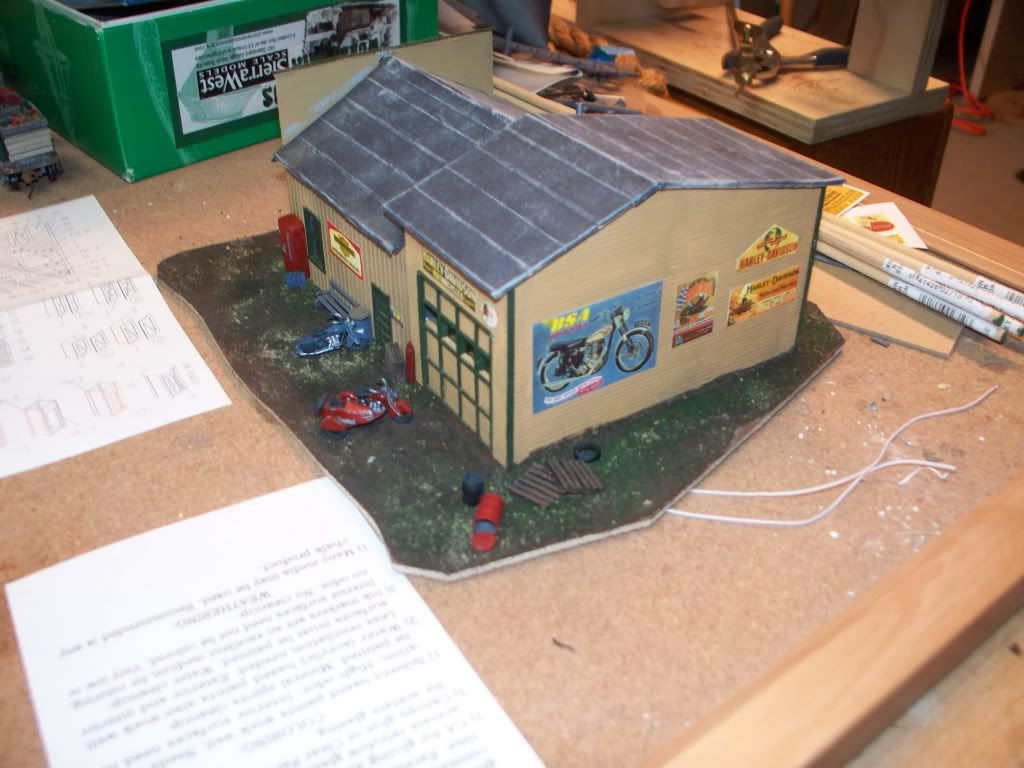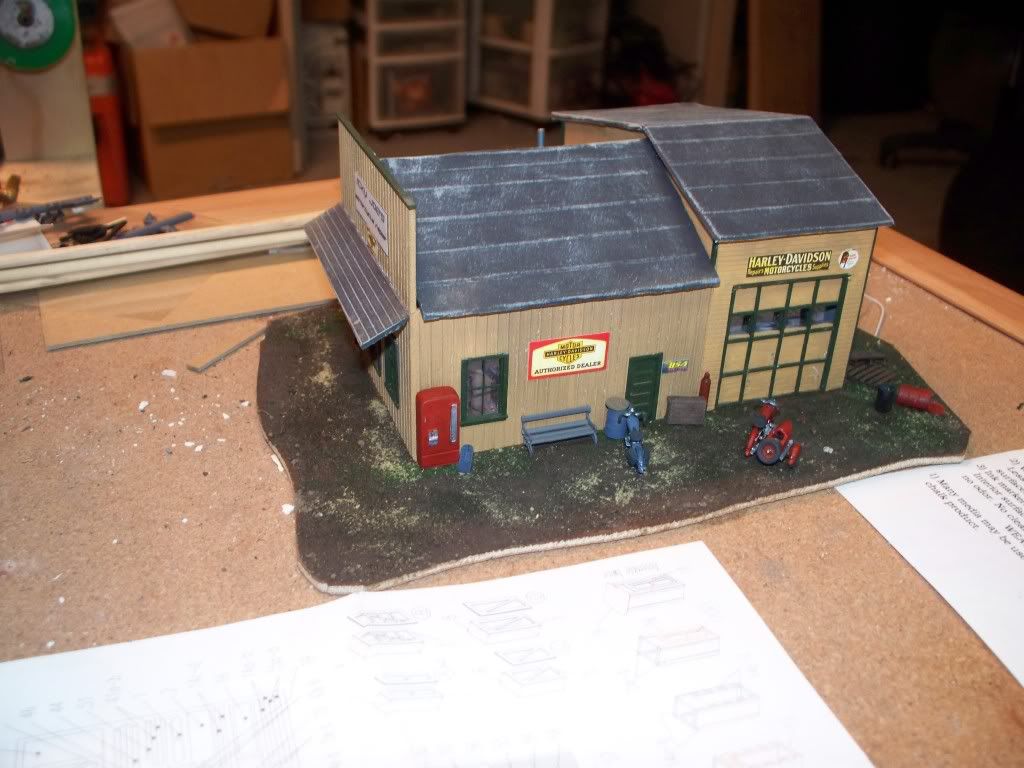 The name comes from a childhood nick-name for one of my uncles.  I created the sign using the Evan Designs software, the Advertiser.
The interior was also from that software.  The wires you can see are for indirect lighting inside of the model.
I used real dirt, sifted of course, for the base layer.  I used Woodland Scenics products for the highlights.  The grass tufts are from Silflor.