Logging Work Train: Blacksmith car and Tool car.
I started to work on the last couple of cars for the HO scale Logging work train from Sierra West Scale Models.  The first car is the blacksmith car, essentially a donkey doctor on rails.
Here is the basic flat car with the stripwood on the deck and some of the detail castings.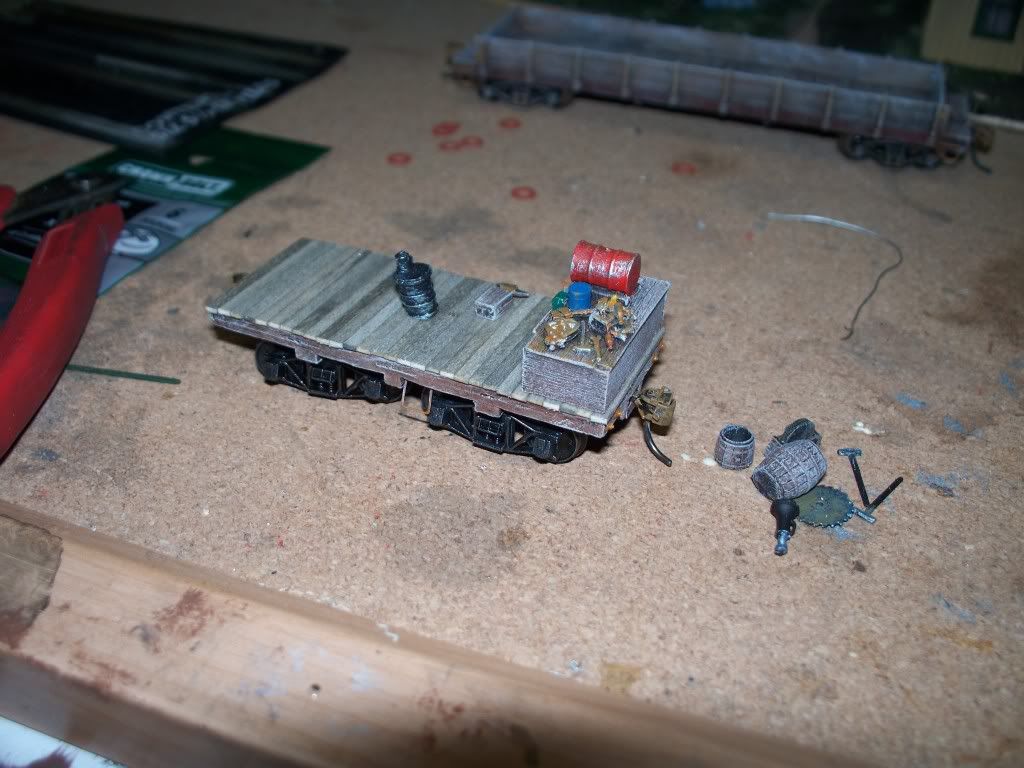 Another view: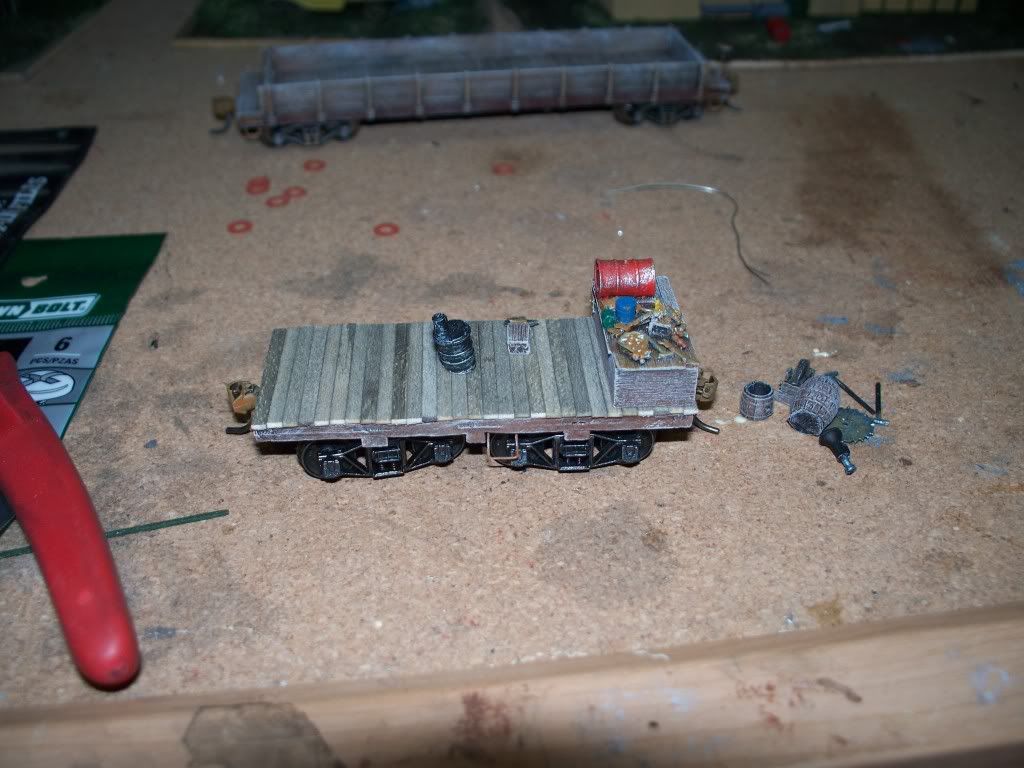 One side of the roof assembly with the work bench installed.  You can see the other wall sitting on the template waiting to be installed.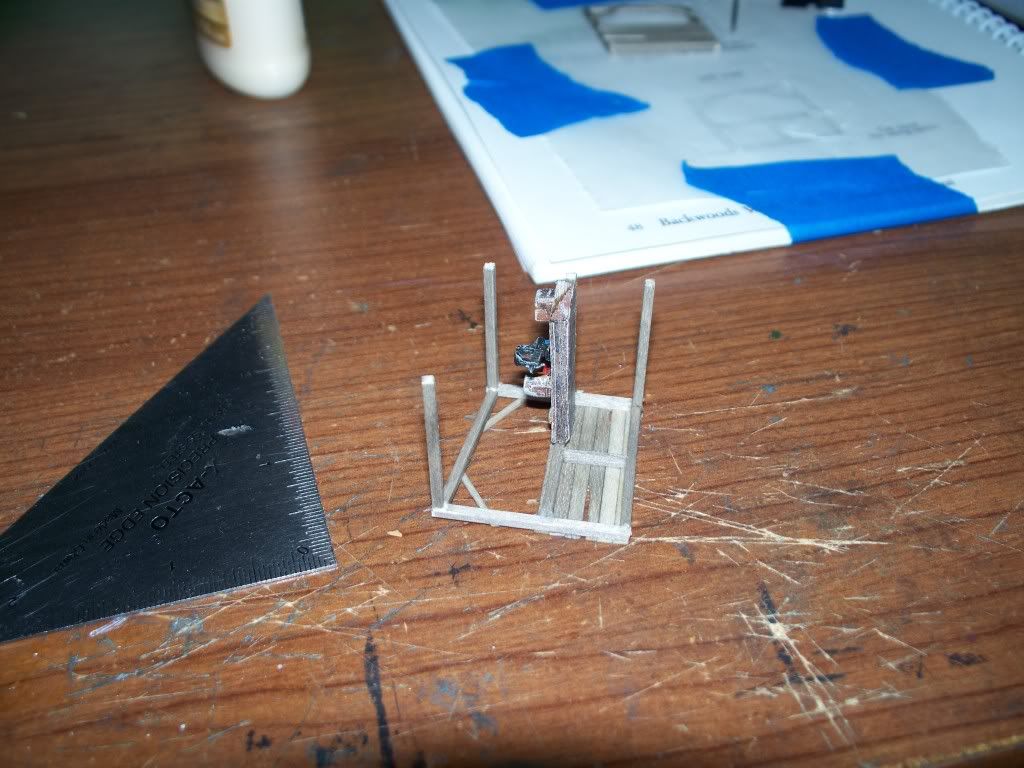 Here is a pic with the lettering, I used dry transfer letters to name it for the GOP, my home railroad: the Get Out & Push.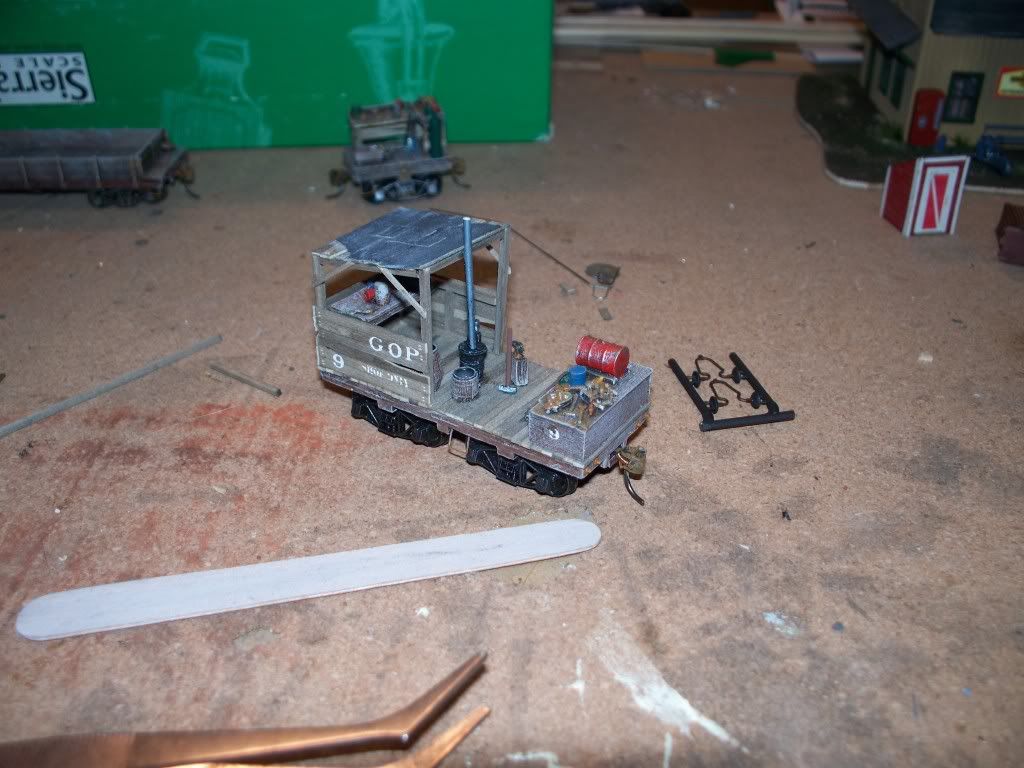 Another view of the blacksmith car, before the lettering and drybrushing the roof.  The car to the left is an early flat car from Tichy, on the right is the tool car from the logging work train.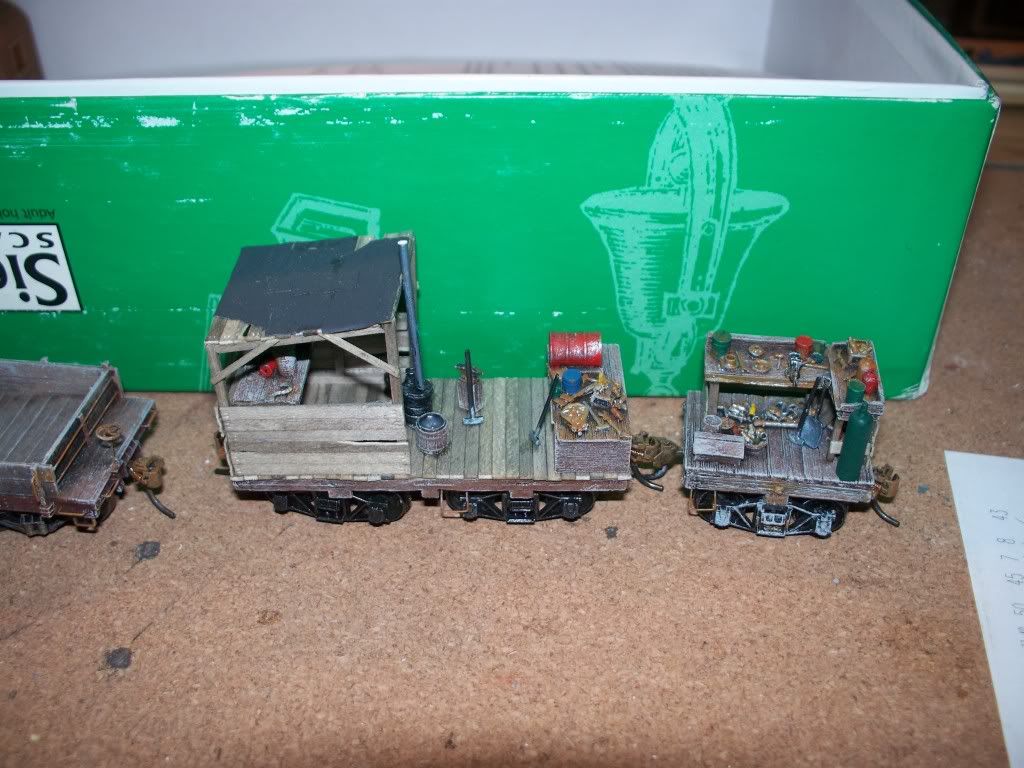 A closeup of the tool car, still have railings and other details left to add.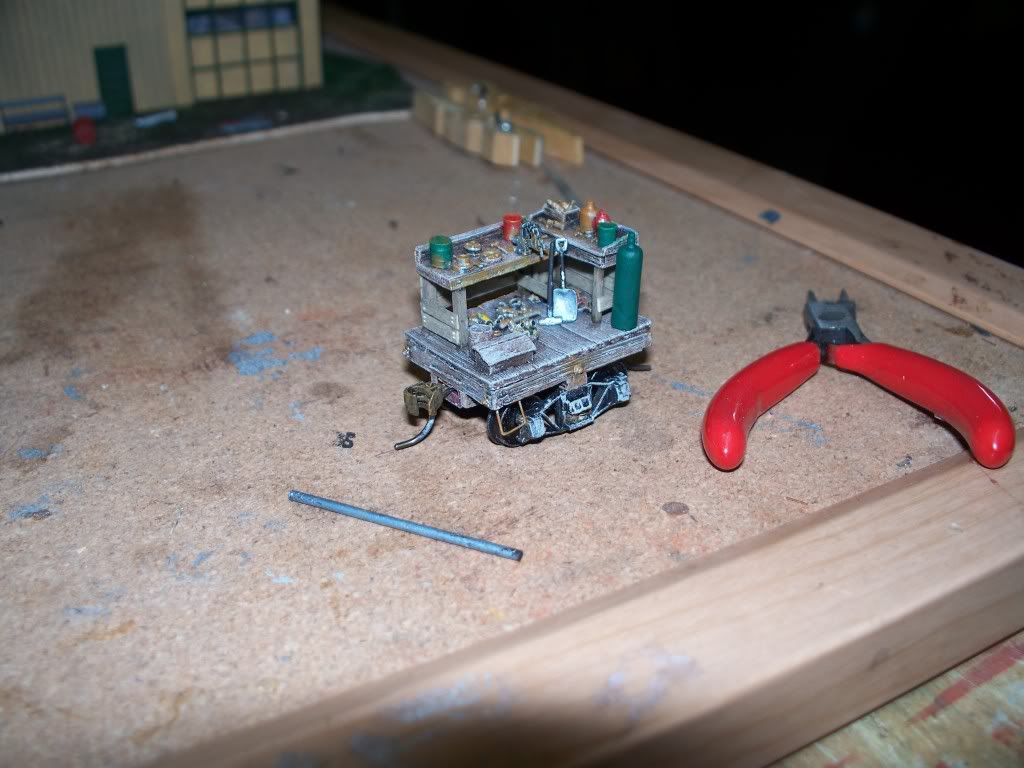 Another angle: