Tichy Train Group: Old Style flat car.
In the previous post you could see this car in the background of a couple of the pics.  For a plastic kit I was surprised at the level of detail that comes on this kit.  There are many fragile parts on this kit, but the end results are what made it worthwhile.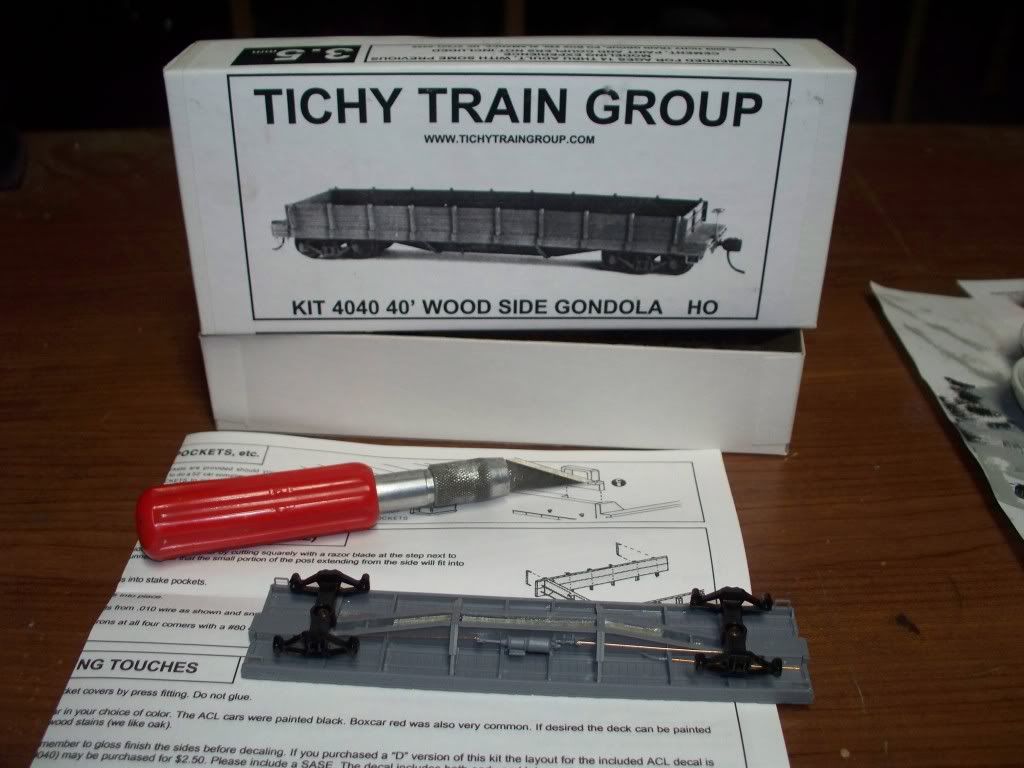 I thought the brake details were surprisingly good, and weren't that difficult to install.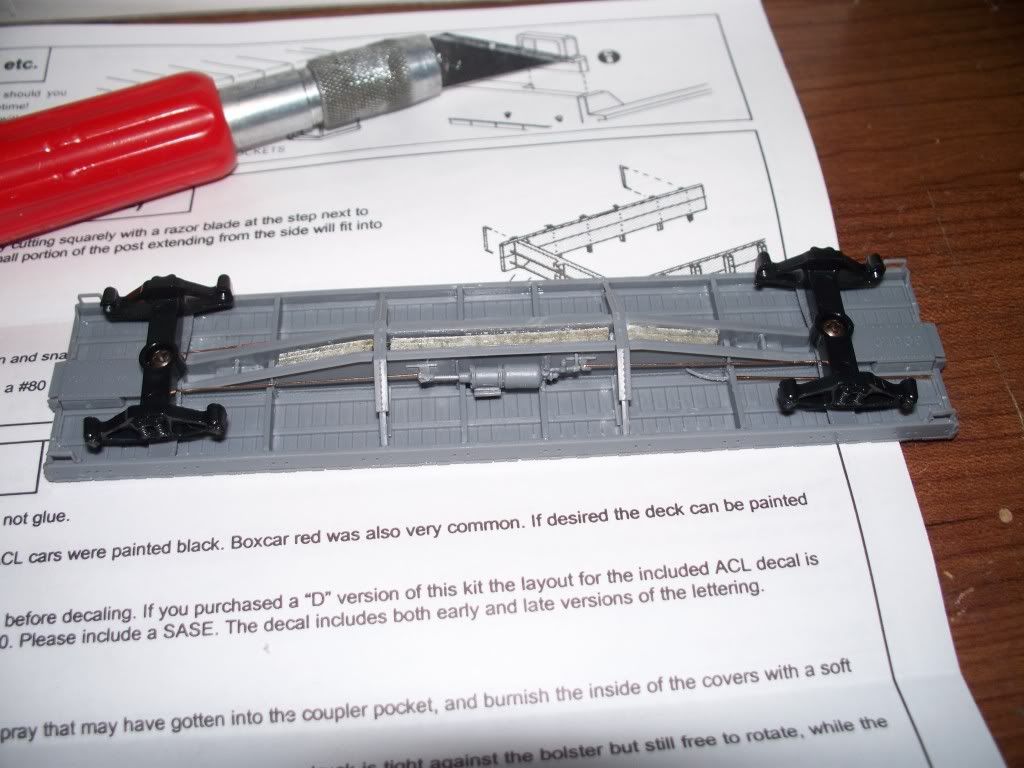 I painted this car by first using a black primer coat.  After this had fully dried I painted the basic colors, trying to be as clean as possible.  I then went back over the model with a couple layers of drybrushed colors, starting with a dark brown and lightening up each coat.  The final level was to use a light grey to really make the details pop.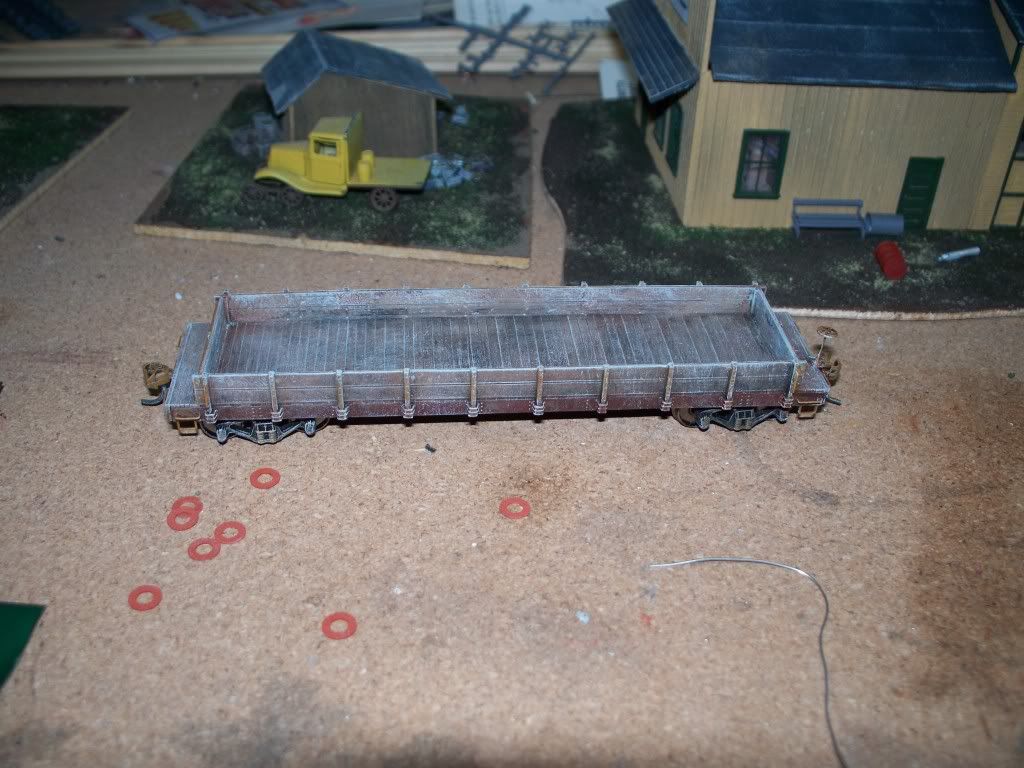 This model represents and early gondola, essentially a flat car with wooden walls held up by stakes.  In this kit they are actually plastic, but with a good weathering job look like wood.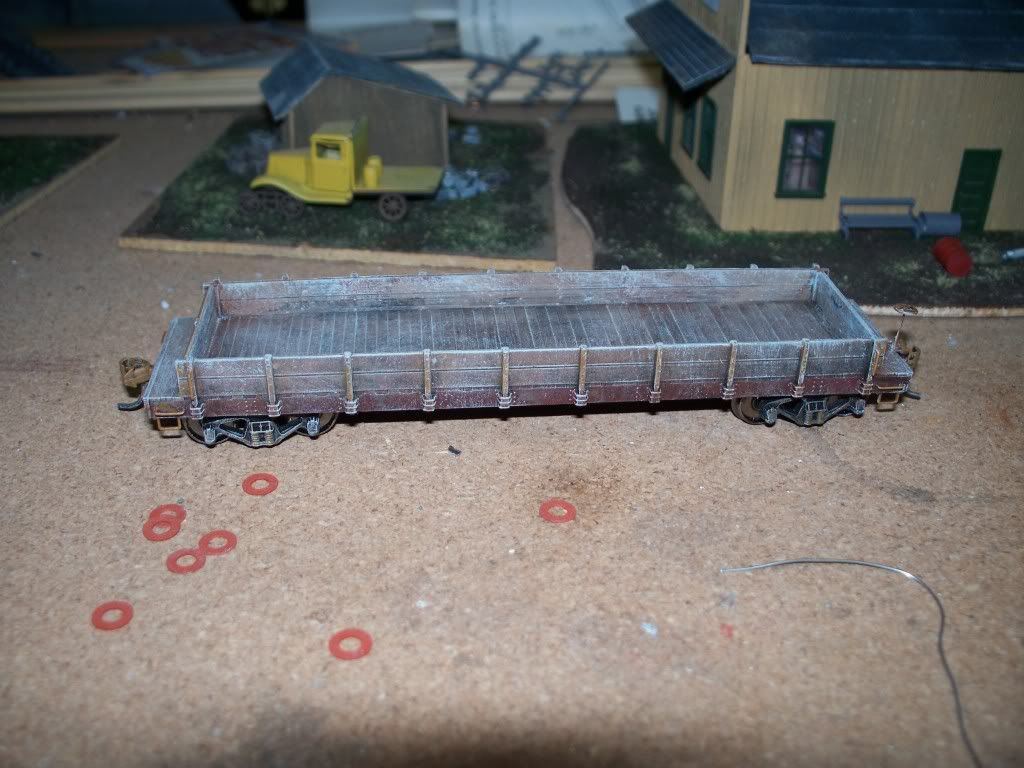 I still need to figure out some sort of load, and also need to letter it.  After doing these a light coat of pastel chalk should help to blend the car in, and make it look truly old and beaten up.  Overall I think this was an excellent kit, fairly difficult but definitely worth the effort and the price ($14).