Walther's Lasercut kit: Macon's
Another Walther's kit I bought recently was Macon's, a laser cut wood and card kit.
I painted the walls using Floquil, and used my India ink and alcohol wash.  The tool is being used to prevent warpage.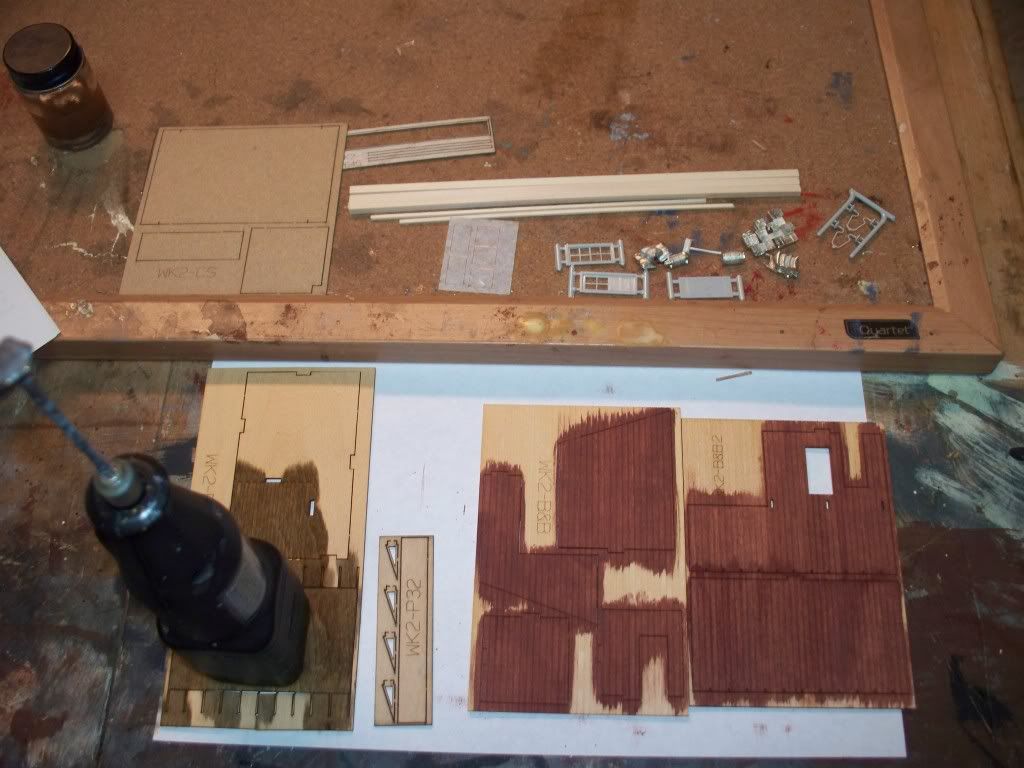 This kit went together pretty easily with only minor sanding.  In contrast to the other kit I built the instructions were pretty good, and had a couple full color photographs.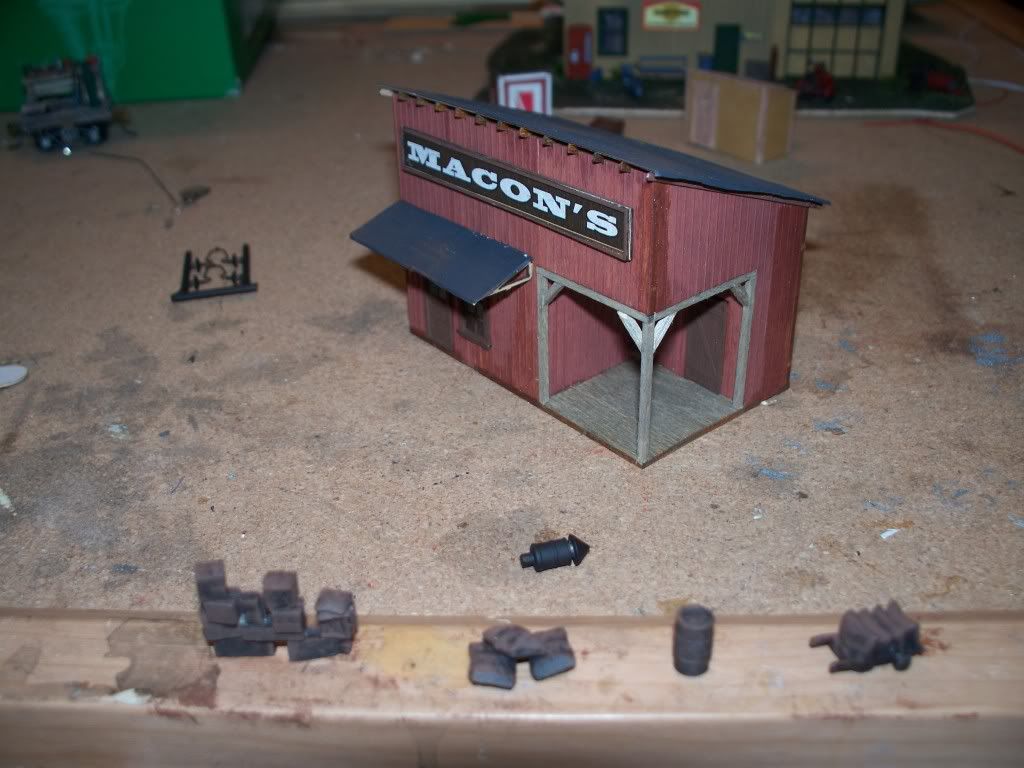 Overall the quality of the laser work was very good.  The details were ok, but did have some rather large mold lines.